"Glazed Zellige Mosaic Mat" Moroccan Zellige
Custom
Product Name
Glazed Zellige Mosaic Mat
Contact us for special-order pricing and lead time.
Volume and Trade Discounts Available
These are 2" square Glazed Zellige tiles (50x50x11mm). Produced by hand in Fez, Morocco with the traditional local clays, these are authentic Zellige (zellij). The small square tiles are mounted 36 pieces per mesh mat, covering 12 inches square (30cm) per mat.
Size - 12" Square Mat
Coverage - 1.03 tiles per SF
Inspiration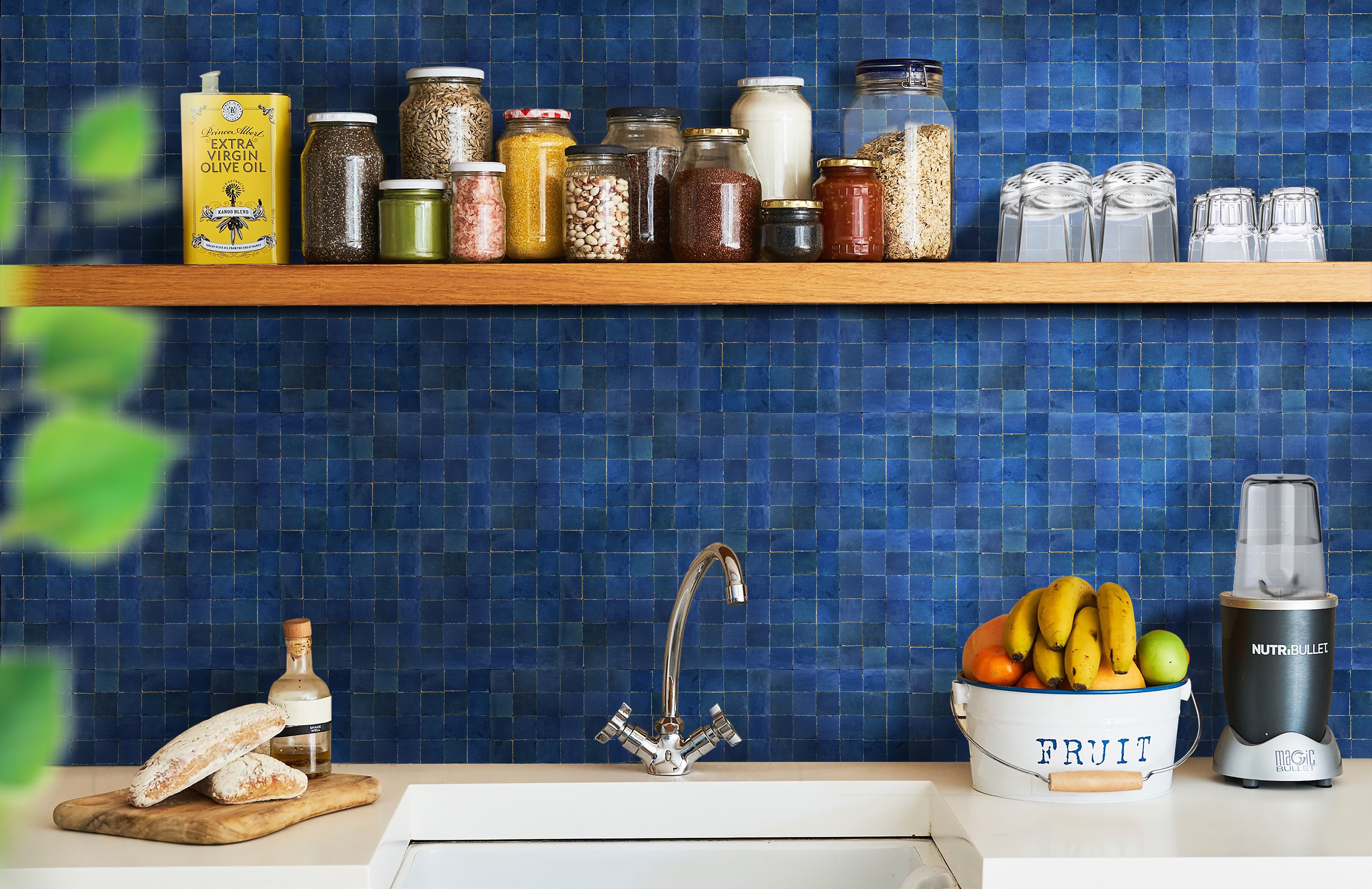 Mosaic Glazed Zellige
Mosaic Glazed Zellige - Color : Mariana Blue