"In-Stock Solid Fishscale" Moroccan Cement Tile
In Stock
Product Name
In-Stock Solid Fishscale
Contact us for special-order pricing and lead time.
Volume and Trade Discounts Available
These are 8" "Fishscale" shaped cement tiles (200x200mm), using colors from the South Beach Palette.
Single color "fishscale" shaped cement tiles for immediate shipment in the US and Canada. Use for walls, backsplashes, floors, patios and more. Use a single color, blend complimentary colors, or get creative!
PLEASE NOTE: "Solid Color" only indicates that the tile has one color, with no pattern or design. The pigment only extends through the wear layer (about 3mm-5mm), with the remaining tile body layers having no pigment. If you require finished edges, custom bullnose and other trim pieces will be needed.
Size - 8" Interlocking Shape
Coverage - 4.2 tiles per SF
Inspiration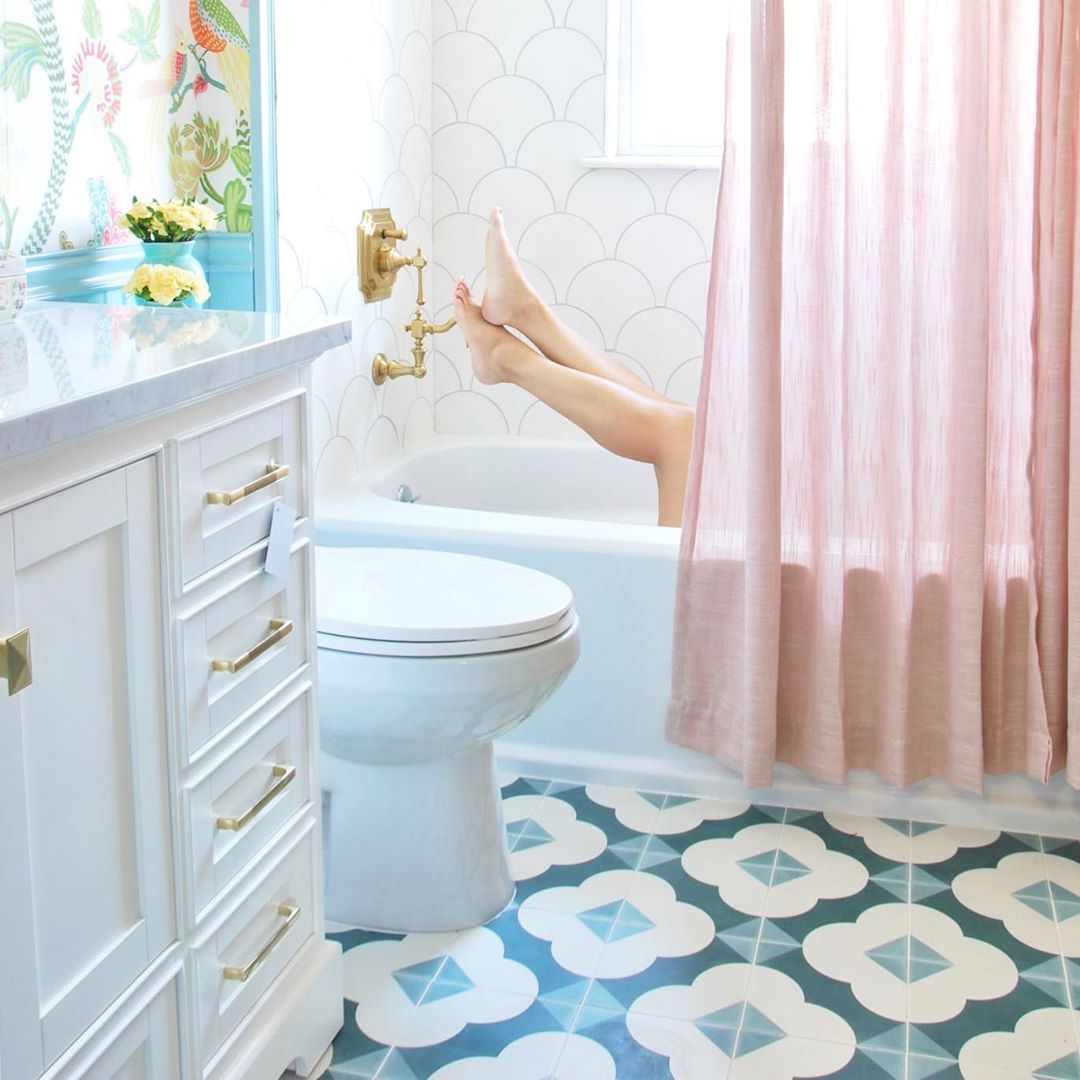 Camilla Pavone - Effortless Style Bathroom Design
Katie Velvet Sky Cement Tile Floor and Solid White Fishscale Wall. Camilla Pavone - Effortless Style Bathroom Design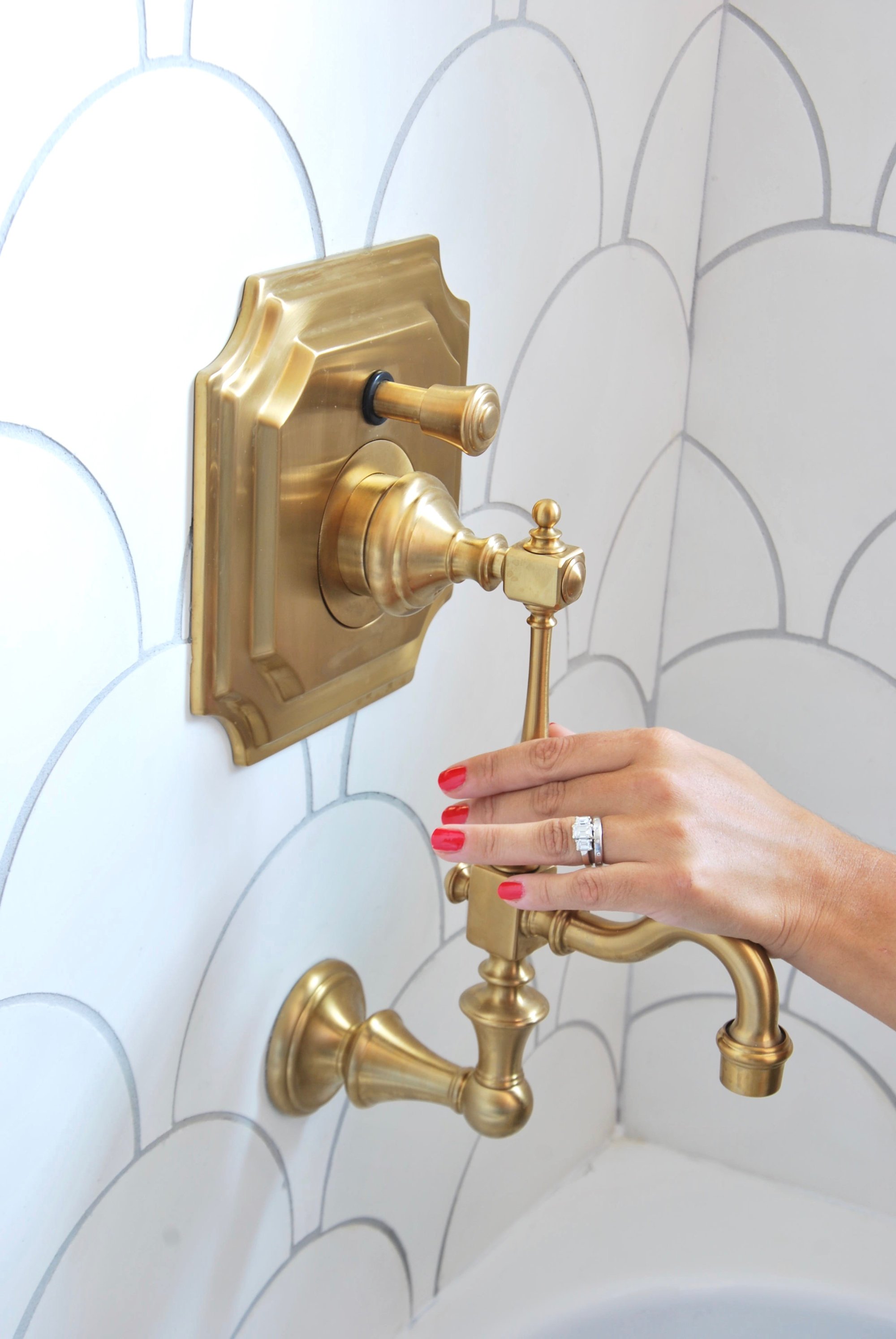 Camilla Pavone - Effortless Style Bathroom Design
Solid White Fishscale Shower Wall. Camilla Pavone - Effortless Style Bathroom Design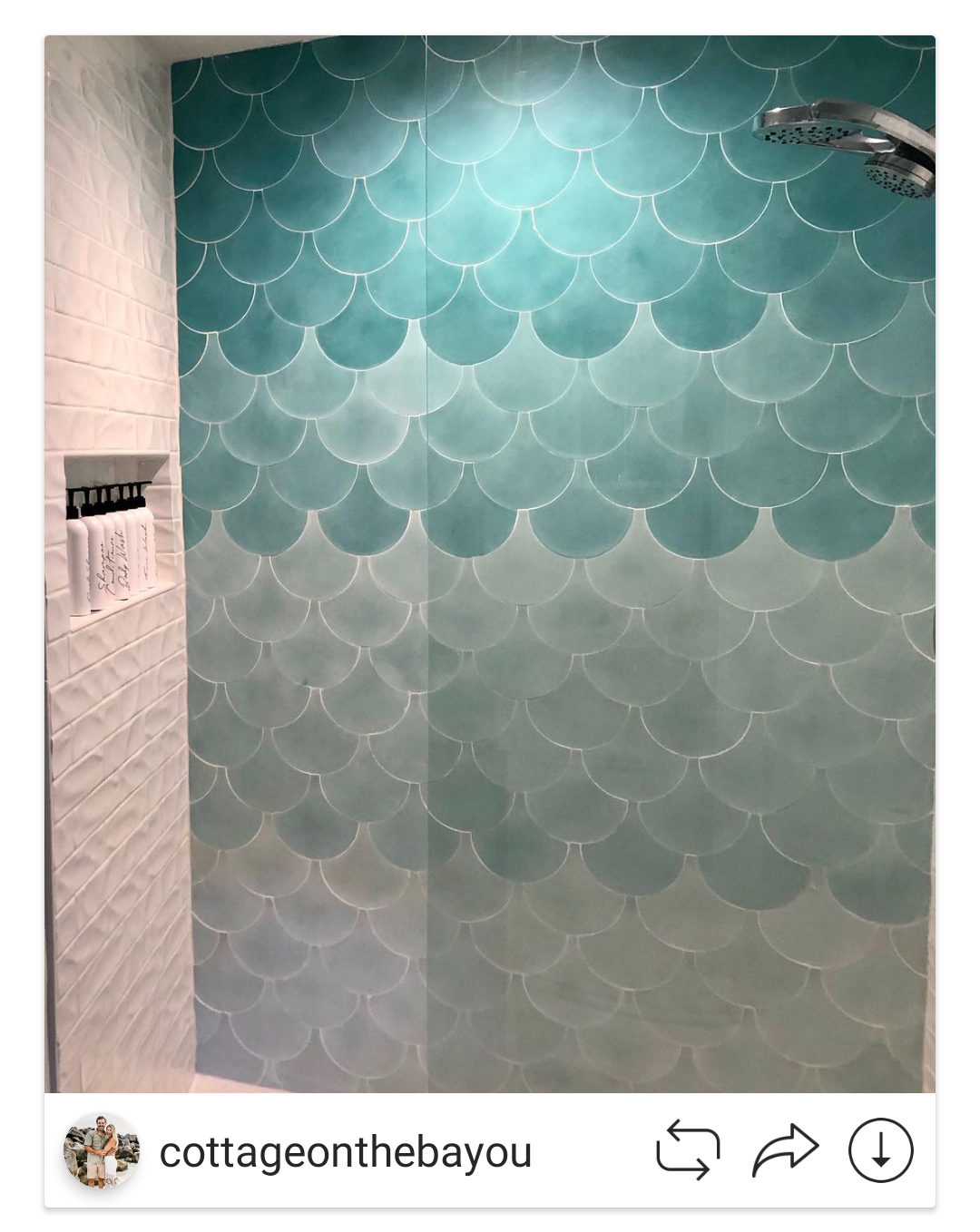 Fishscale Wall Decoration
Client's Post & Share: Taza Silver IG: cottageonthebayou
Blue Fishscale
Client's Post & Share: Taza Silver IG:creativetouchpetoskeyllc