The Stu Neyland Series of Exquisite Cement Tiles
These cement tile designs from designer Stu Neyland show the wonderful versatility of cement tiles to bring a contemporary lift to projects of all types. Stu's "N-Finity" tiles allow the tile to be arranged with unlimited versatility since the exit points of the colors match on all sides. Click the images below to see some "tile magic". Stu Neyland's cement tile patterns are produced exclusively by Villa Lagoon Tile.
8" Cement tile, 1/2" thick, matte finish, aprox. 3 lbs. , allow 2.3 tiles per sq ft.
Custom order usual lead time is 10 to 14 weeks.
This collection uses the South Beach Color Palette.

Stu Neyland Tile Pricing
Prices are based on two factors

1. Number of colors in your tile
Prices are based on two factors
2. Size of your order
Rather than charge a flat rate, when larger orders can offer increased efficiency, we pass the savings to you ! 8" cement tile, 5/8" thick, matte finish, approximately 3 lbs. , allow 2.3 tiles per ft².
| | 100 to 200 ft | 201 to 500 ft² | 501 to 1000 | +1000 ft² |
| --- | --- | --- | --- | --- |
| 2 Colors | $7.25 | $6.59 | $5.93 | Contact Us |
| 3 Colors | $7.25 | $6.59 | $5.93 | Contact Us |
| 4 Colors | $7.25 | $6.59 | $5.93 | Contact Us |
| 5 Colors | $7.25 | $6.59 | $5.93 | Contact Us |
| 6 Colors | $7.25 | $6.59 | $5.93 | Contact Us |
*Most of the colorways shown are 2-color

Shipping not included, which runs about 20% in many cases. Please do not hesitate to contact us for a shipping quote.
Ordering Neyland Design Cement Tiles
8" Cement tile, 5/8" thick, matte finish, aprox. 3 lbs. , allow 2.3 tiles per sq ft. Allow 10 to 15% overage. Custom order minimums and manufacturing times are the same as the Monterey Collection, and allow for the full range of the Monterey Palette/p>
1. Your Name
Prices are based on two factors
2. The Project Name
Unless it's a personal purchase
3. Size of the job
(prices vary with size of the order)
4. Tiles & Colors
Tiles you are interested in & Colors
5. Where
Where the tiles are to be delivered (for freight quote. zip code)
6. Your Phone Number

We will be able to give you a firm tile quote plus shipping charges.
You are welcome to call, if you have any questions.
Ordering Sample Tile from the Stu Neyland Collection
Call us or e-mail to discuss yOrdering a sample tile from Stu Neyland's Collecton couldn't be easier.
Call us or email and tell us which tile you want.our project or order samples.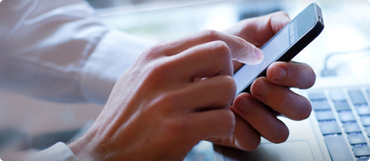 We can only keep a few of the untold number of combinatins of colors but we do have color chip sets and representative tiles to let you see the look and feel of a cement tile.
Sample tile from stock are $10 each plus mailing and come via UPS. Custom samples, called strike-offs, are $15 plus international FedEX and take about 3 weeks.
8" Cement tile, 5/8" thick, matte finish, aprox. 3 lbs. , allow 2.3 tiles per sq ft.
Cement Tile Designer: Stu Neyland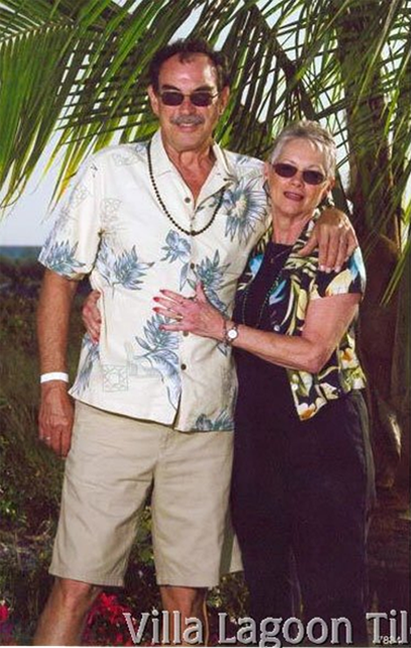 With a successful background in greeting card design, design management, and package design we are thrilled to have Stu Neyland contributing his sophisticated expertize and humor to Villa Lagoon Tile's cement tile design catalog.
As part of their past, Stu and his wife of 25 years, Suzie, have worked together on a creative team responsible for planning Hallmark's largest seasonal lines; Christmas, Valentines, Easter, and also, Hanukkah, Graduation, Mother's Day and Father's Day. We are sure it was Stu who designed that greeting card that you just couldn't pass up!!
Stu later left Hallmark in 1979 to lose as much money as possible by opening an antique shop in Kansas City. When his eyes opened, he began a successful freelance design career.Suzie, interested in photo styling, left Hallmark in 1980 to open a photography and design studio. Creativity runs in the family!
Stu and Suzie both love Jazz and Blues, and have met some incredible musicians along the way. They were even on a video segment honoring Claude "Fiddler" Williams on Sunday Morning with Charles Kurault. It was a surprise since they were just enjoying a couple of glasses of wine at City Light in Kansas City, and watching Claude playing his blues fiddle with The Joe Cartwright Trio.
While Senior Art Director at "Kuhn and Wittenborn" ad agency, Stu worked with a young and extremely talented Art Director, Renee` Brobst. They have remained close, and worked on many projects together. Now, the good news here is that the young Renèe learned computer skills, and the old Stu did not, and Renèe has been Stu's computer guru ever since. They are now partners in Neyland Design, and she has been along for the ride in developing N-FINITY DESIGNS.
Renèe is also working with Stu and with her partner in 2b Creative Marketing and Design on several other creative projects including furniture design and repositionable wall decals.
An unexpected offer to buy a family property in Florida brought Stu and Suzie from the land of ice, snow and Hallmark to a little known Southern island paradise. Finishing their home in 1994, and Stu and Suzie started an island odyssey which has been the experience of a lifetime and a life they would never give up.
Collectively known by the masses as Palm Island, they live on what was a string of three islands: Knight, Don Pedro, and Little Gasparilla. This area now has a shared shoreline and the former passes between them still open occasionally after a storm. The rickety bridge that once connected the island to the mainland was torn down in the mid 60's when the Intra-Coastal Waterway was installed; so no access is available to the islands except via boat or a barge service. Little Gasparilla is still only accessible via boat.
Stu lives on miles of unspoiled beaches with incredible shelling, fishing, beautiful sunsets, island flora, and wonderful neighbors and friends. There are times on his morning beach walks when not another [human] soul is in sight, and a crowded day would mean maybe a handful of shellers and walkers. Stu includes himself in both those groups.
See some of his favorite photos of the shells, sunsets, and flora here.
Stu enjoys graphic design, cooking [He will put his gumbo and etouffee up against anyone's], photography, and shelling. According to Stu, "Once you find rare shells, you cannot stop shelling."
Suzie and Stu have spent many years collecting antique toys, folk art, antique quilts, advertising, and various other memorabilia. They have a substantial collection of Kuba cloths that they began purchasing at the Tesuque Flea Market in Santa Fe. If you haven't been there; you should go. And while in Santa Fe, stop by Jackalope. You'll see why!
Enjoy some of Stu's photographs of his Florida world.