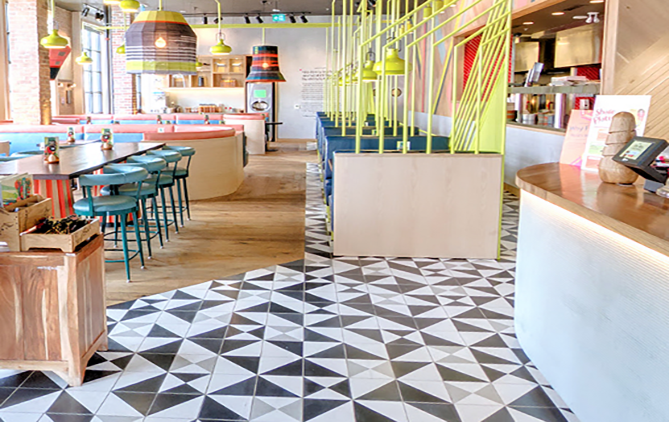 Why the different collections?
We partner with several different cement tile studios, each in a different country. We try to match the job to the best choice based on cost, logistics, workload, etc. Each tile studio has its own color palette and pattern molds on-hand.
It is possible to ask a tile studio to try to match another studio's colors, but this adds additional time, expense, and variability. Some of our studios have better colorists than others, and we'd be happy to discuss your needs, to find the best fit.
The Monterey Collection and Marrakesh Collection are used by request, or for niche logistical needs.
The Cuban Heritage Series has been replaced by our new Cuban Tile Collection!
The Caribbean Collection has been discontinued.
Cement tiles show variation in the same batch. Cement tiles will not be identical from piece to piece. This is a result of the handmade process and the nature of cement. Mixing tiles from different boxes is recommended to achieve a naturally rich appearance.
We offer more cement tiles than you will find anywhere else. Our production network now spans four countries on three continents.