Lundy has designed multi-colored tile patterns that achieve many things. They harmonize beautifully with both the popular and classic colors loved by coastal dwellers and the historic mosaic tiles are extremely versatile in how they can be used.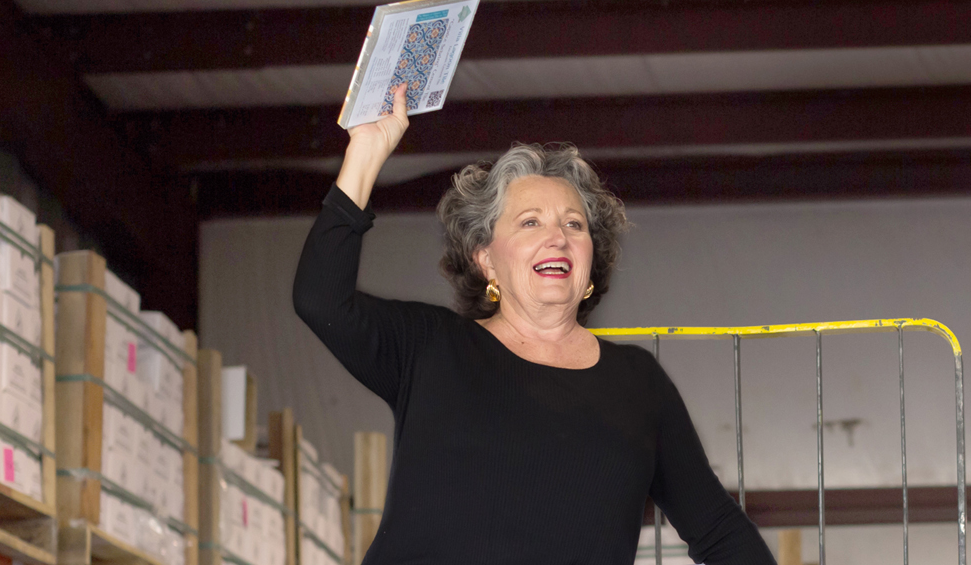 Traditional floors made of encaustic cement tiles are laid out like a carpet or rug and often have a coordinating border just as a Persian rug might. Lundy has created tiles that can be mixed and matched with various borders or used wall-to-wall with no border. Some of the tiles have interlocking patterns that can be laid in both a tessellating 90 degree turn pattern, or laid side-by-side with no rotation for an entirely different look. Villa Lagoon Tile now offers both traditional interlocking mosaic-like designs and bold contemporary all-over patterns.
Villa Lagoon Tiles can be delivered to your project, home or business. Once you decide on your design and colors, your order will be made and shipped in about 8-14 weeks, depending on the collection. Should another storm hit the Gulf Coast, Lundy feels sure that her beautiful floors will remain intact, just as her DAC-ART guest house has through two of the biggest natural disasters to ever hit the Gulf Coast.