"Ikat" Modern Fabric-Style Cement Tile
Custom
Contact us for special-order pricing and lead time.
Volume and Trade Discounts Available
These original Lundy Wilder designs bring the look of historic ikat fabric styles to cement tile. We try to keep the striking combination of Black and White in stock but you can also order in your choice of colors. Our 8" handcrafted cement tiles can be used as one pattern wall-to-wall for floors or walls, or they may be combined to make an Ikat tile rug with assorted Ikat pattern tiles.
Size - 8" Square
Coverage - 2.3 tiles per SF
Inspiration
Malolam Cantina Designed by Curioso
Ikat Rug Floor at Malolam Cantina Designed by Curioso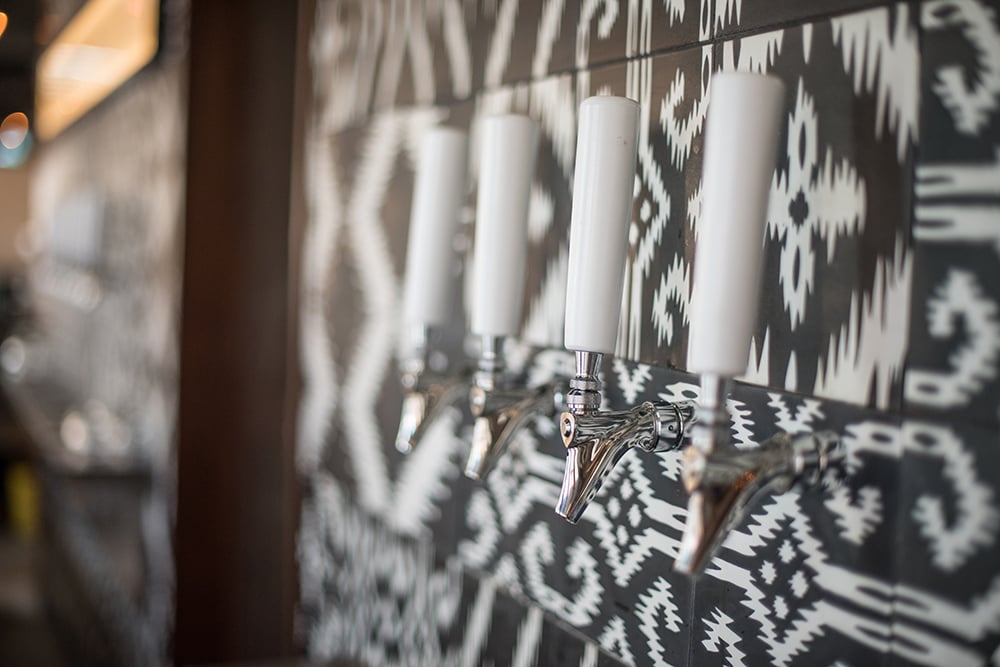 Railway Stage and Beer Cafe by Donnelly Group
Ikat Tap Wall at Railway Stage and Beer Cafe by Donnelly Group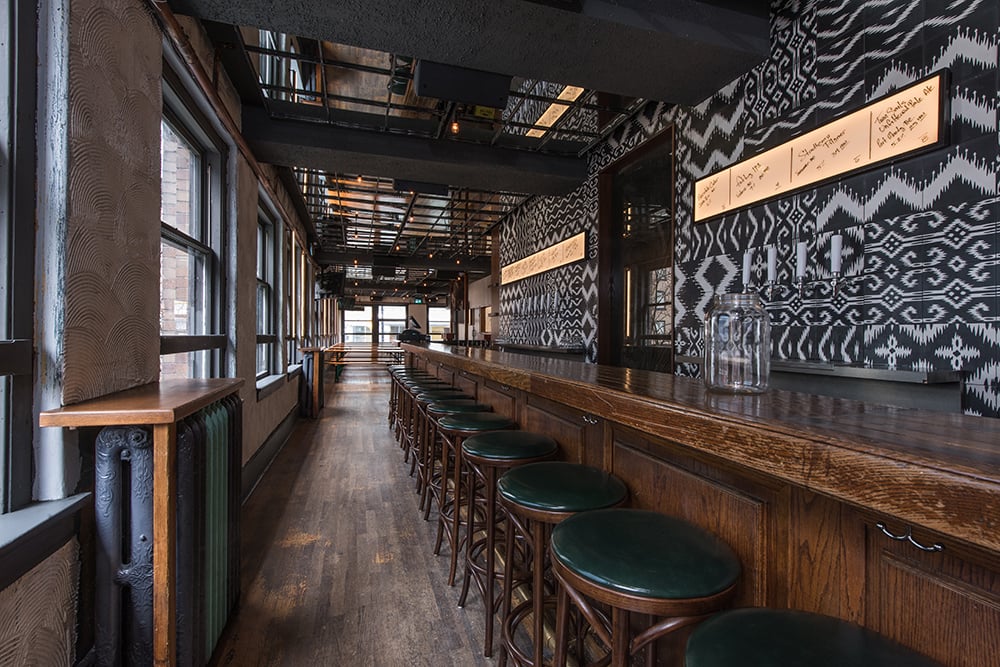 Railway Stage and Beer Cafe by Donnelly Group
Ikat Tap Wall at Railway Stage and Beer Cafe by Donnelly Group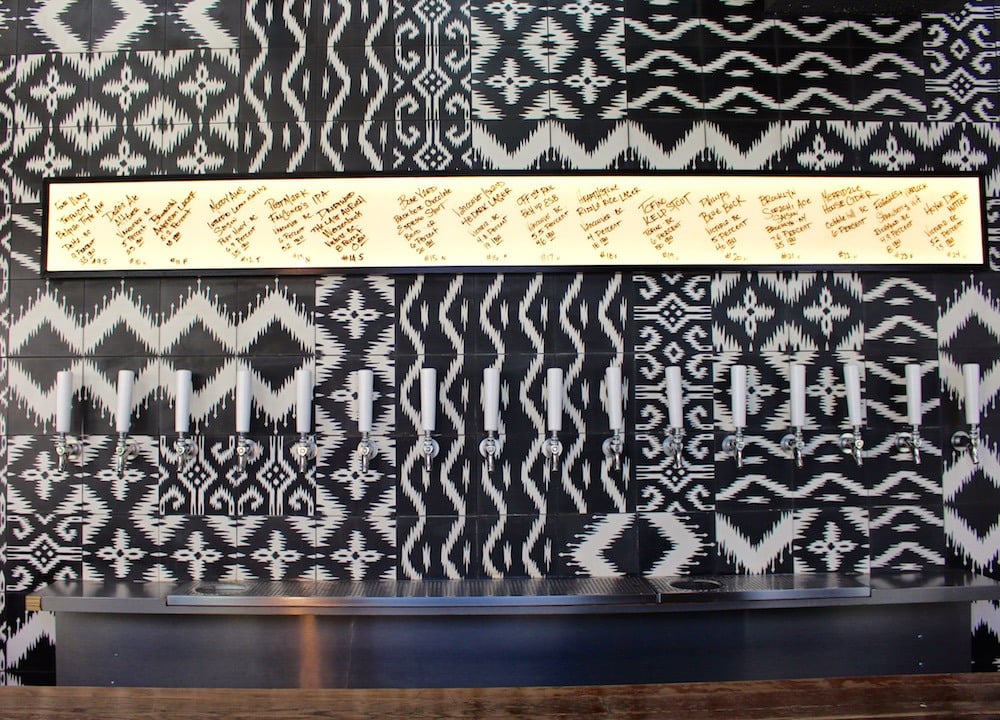 Railway Stage and Beer Cafe Ikat Tap Wall
Ikat Tap Wall at Railway Stage and Beer Cafe