Hand-made authentic Zellige, produced in Fez, Morocco.
Curious about Zellige? What is Zellige? How to use and install Zellige? Read more about Zellige below.
Available for shipment in the US immediately upon payment. Minimum total order of 30 square feet (mix any patterns of in-stock tiles, whole boxes only). Call or e-mail to order, get a sample, or check available quantity.
Call us or email to order.
Custom-order shapes and colors available. Contact sales for lead-time and minimums on bespoke Zellige projects.
The Benefits of Using Zellige Tiles
Zellige tile is all about rustic charm. A Moroccan tile art form dating back 1,000 years, Zellige and Bejmat tiles celebrate the natural beauty of the clay.
What is Zellige Tile?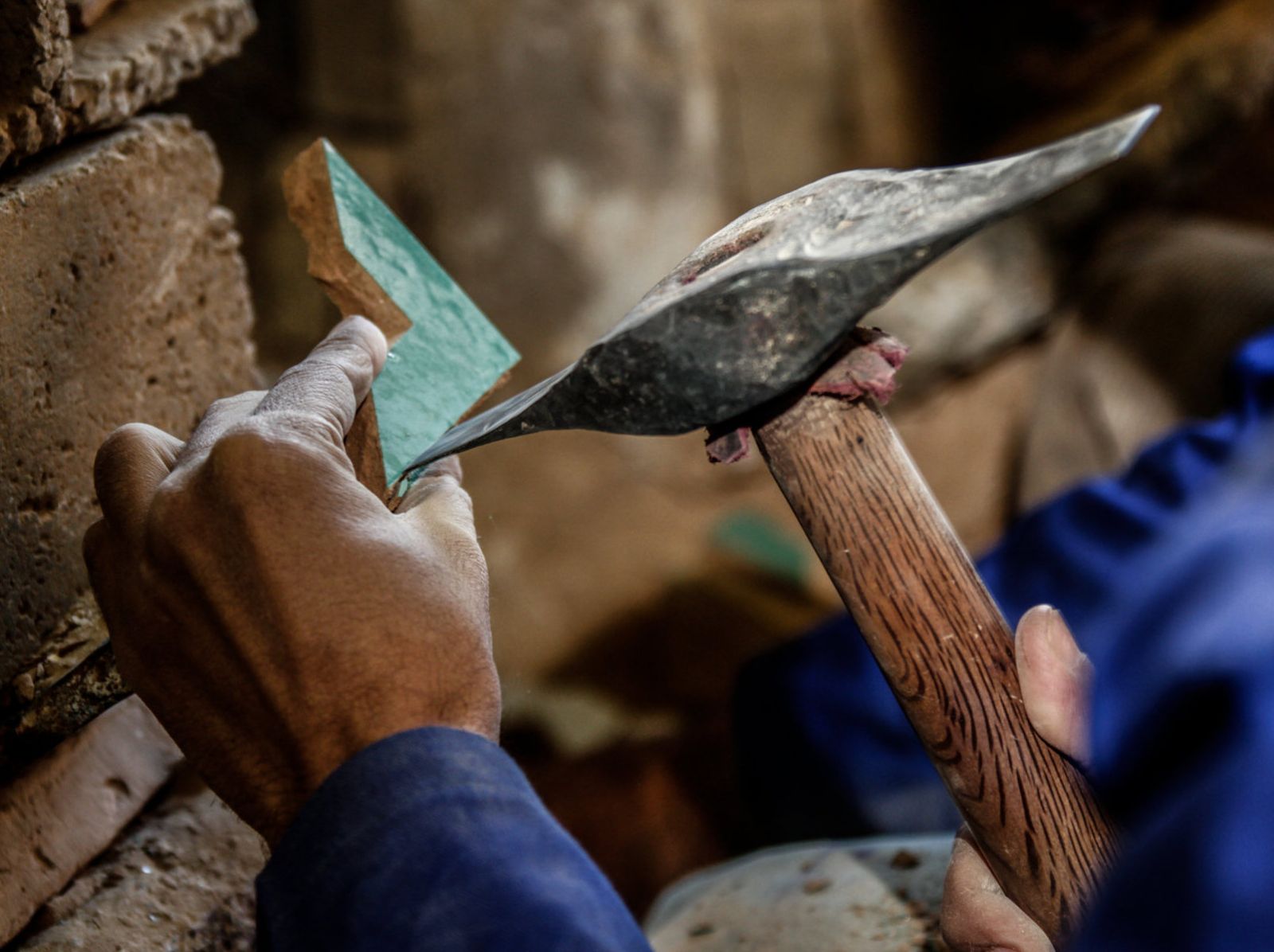 Unlike machined tile, exquisite Zellige and Bejmat tiles by Villa Lagoon Tile are molded, cut, and glazed entirely by hand by skilled artisans in Fez, Morocco. They use local clays fired in kilns fueled by olive pits, then finished with an enamel glaze.
Each Zellige tile is unique, with variations in color, edging, and shape. Like the irregularities in natural wood grain or the tiny air bubbles in hand-blown glass, it is these perfect imperfections for which Zellige is known.
Where Can Zellige Tile Be Installed?
Zellige tile can be installed anywhere that regular tile is installed in residential and commercial spaces. The tiles are available in various colors, patterns, and sizes, making them a versatile option for any design scheme.
Can Zellige Tiles Be Installed Outdoors?
Zellige can be installed outdoors as long as they are adhered to and appropriately grouted.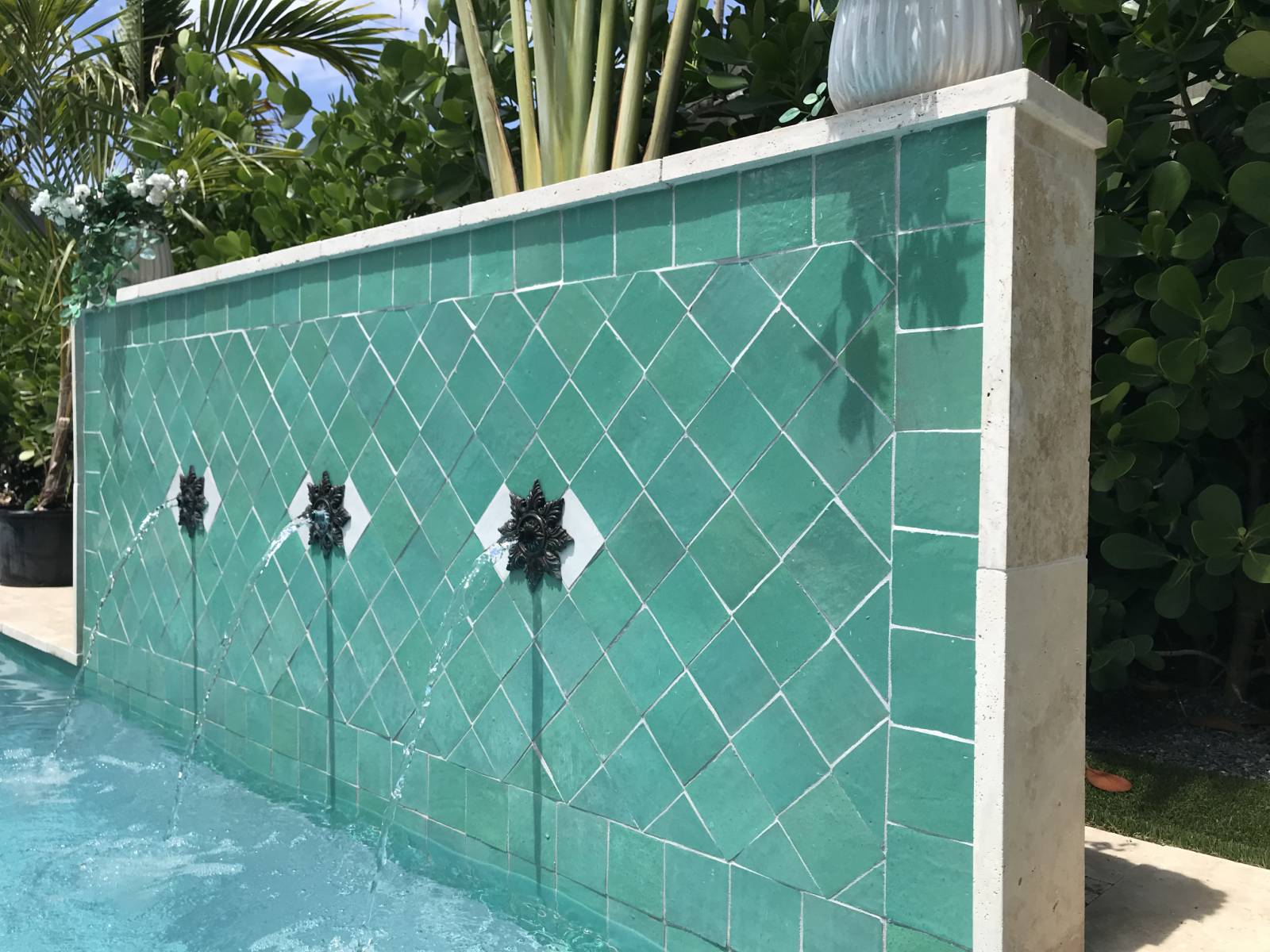 Designing with Zellige Tiles
Not only are Zellige tiles stunning to look at, but they also have a host of benefits that make them an excellent choice for flooring, walls, and countertops. Here are a few tips on how to use these tiles in your home:
1. Use Zellige tiles as flooring: For beautiful and durable flooring, these tiles come in various colors, patterns, and sizes.
2. Use Zellige tiles as walls: Zellige tiles are a great way to add some personality and character to your home's walls.
3. Use Zellige tiles as a kitchen backsplash: Behind the counter or your range looks stunning. Zellige tiles can make any kitchen backsplash 'pop.'
Here are some Zellige inspirations: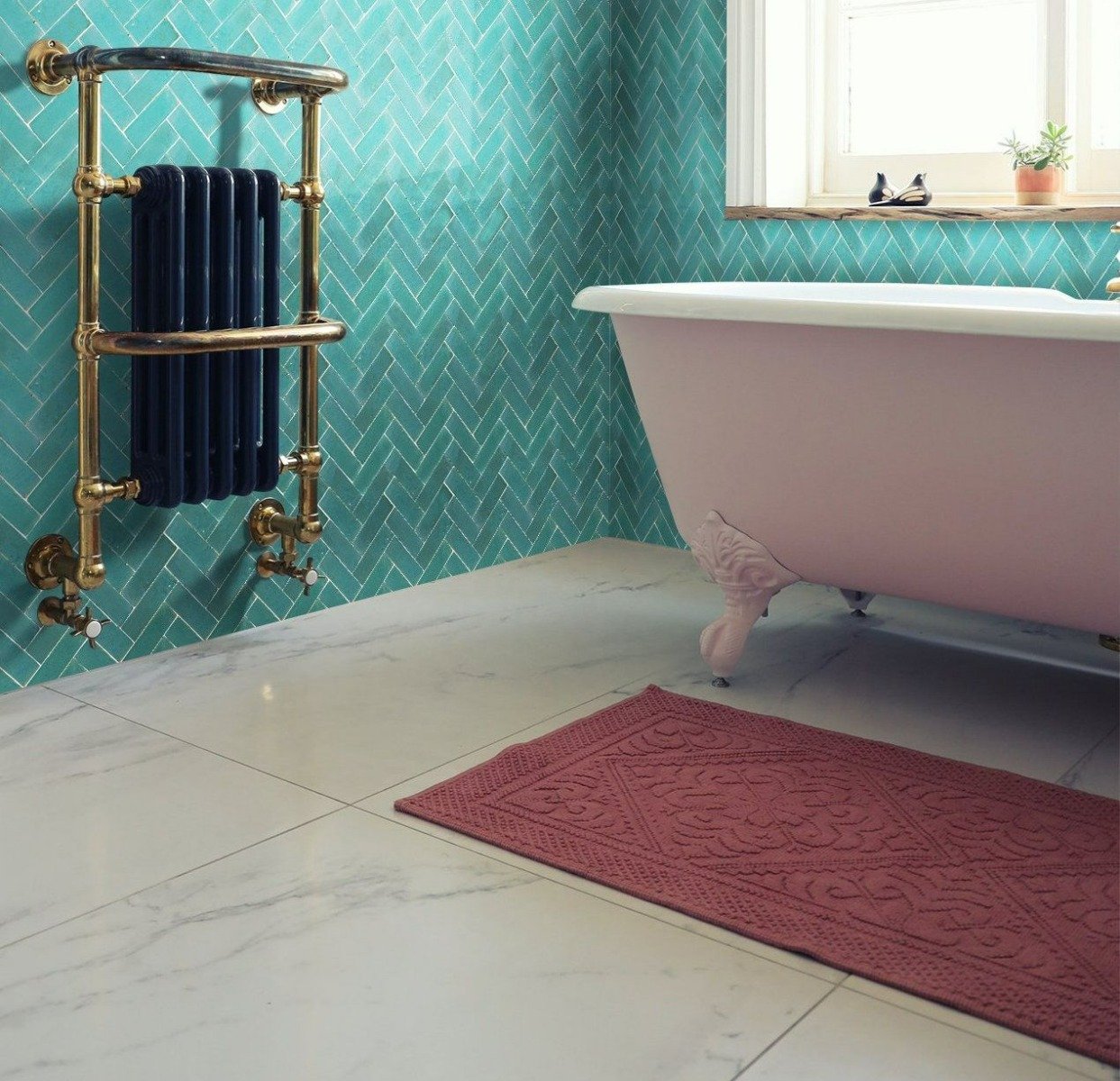 One way to make your bathroom go from 'drab' to 'fab?' Pair unexpected colors! Here, our Zellige Bejmat Jadeite is the dominant color enhanced by the accent color of the red berry rug.
Colors of nature, like our Zellige in Evergreen, create a calm, nourishing look and feel to any space.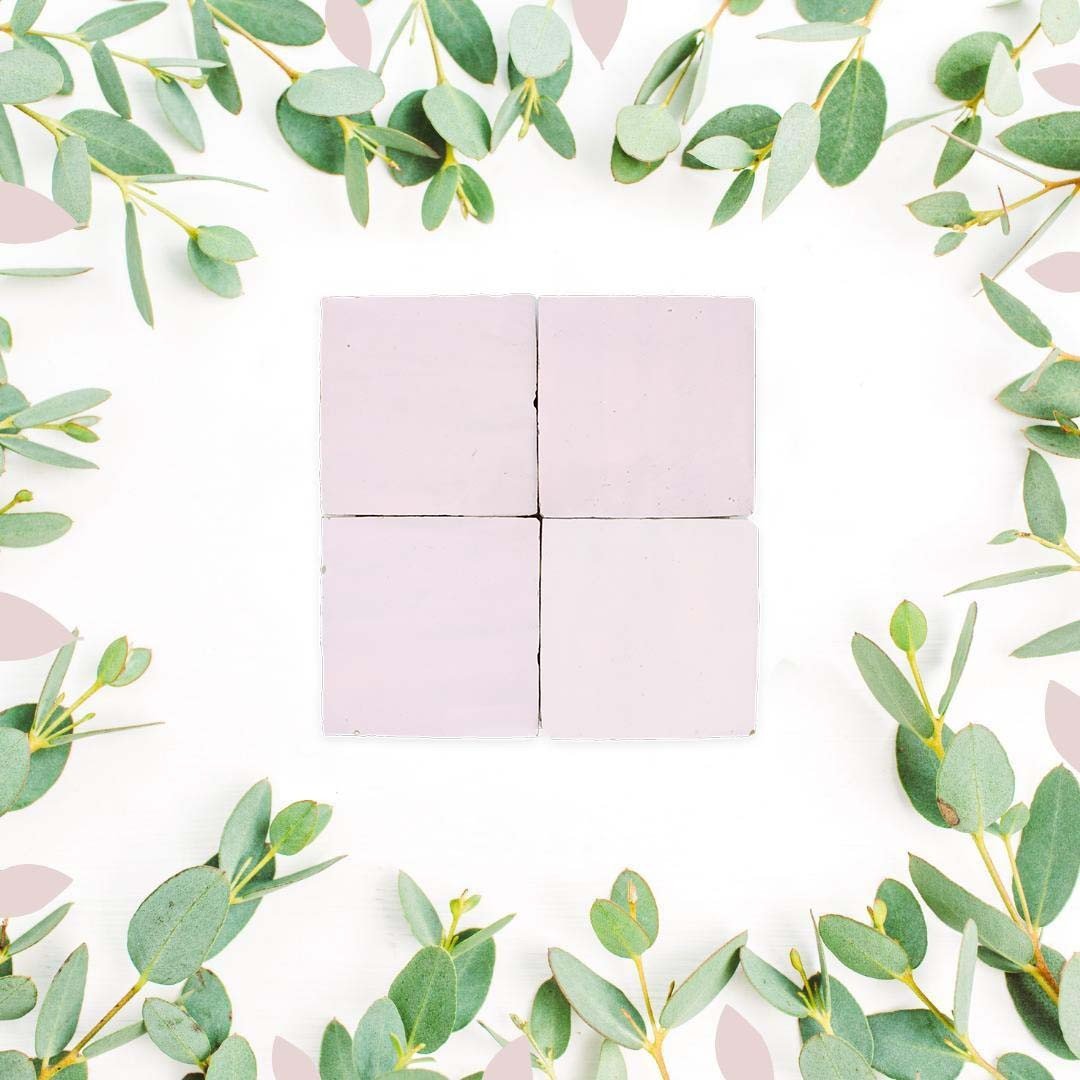 Pastels are perfect for creating a warm, soothing feeling in any space. Our Zellige in Peony looks amazing in applications such as shower walls, backsplashes, and accent walls.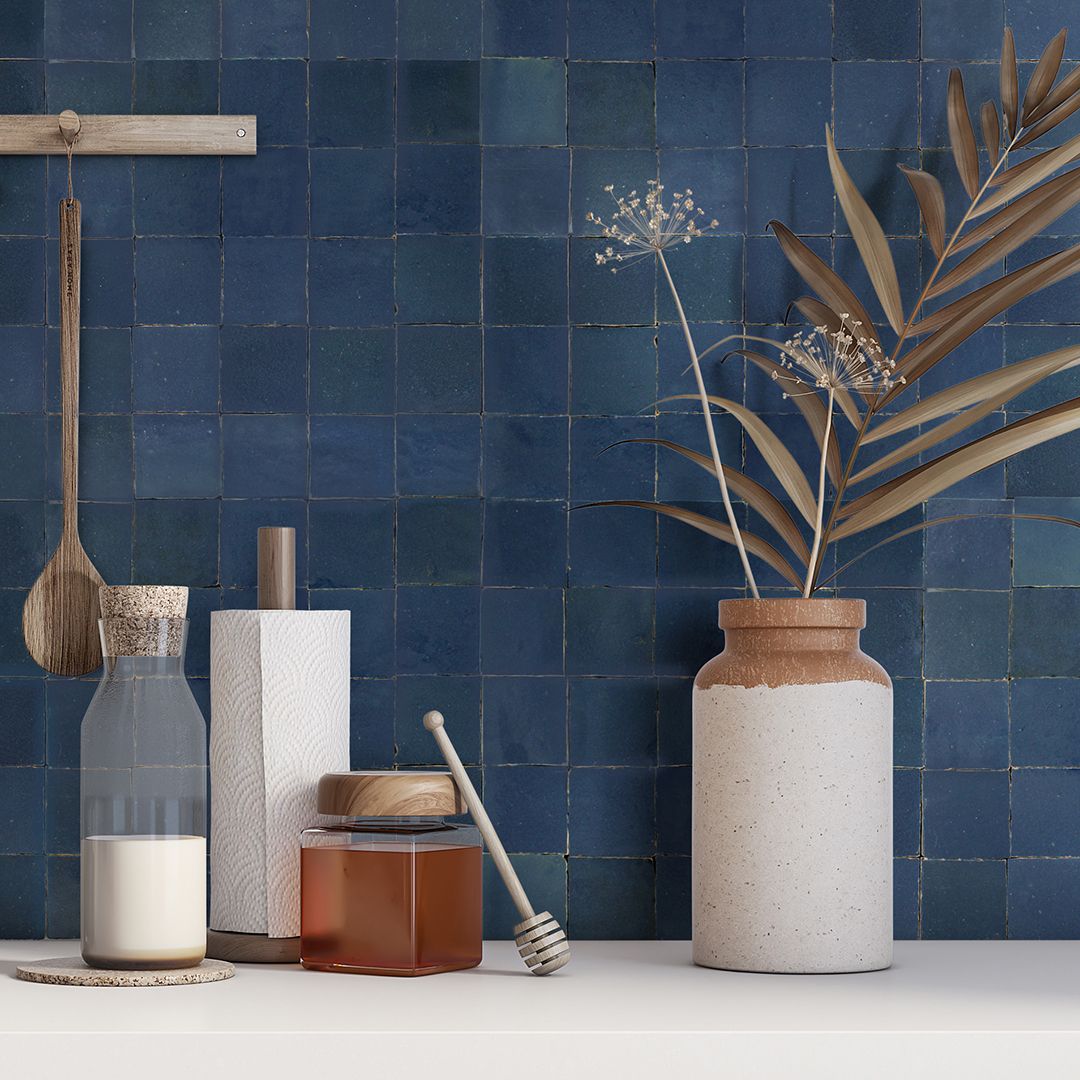 The shade of blue in our Mariana Blue Zellige can be bold and powerful or soft and serene. It's all up to your design imagination!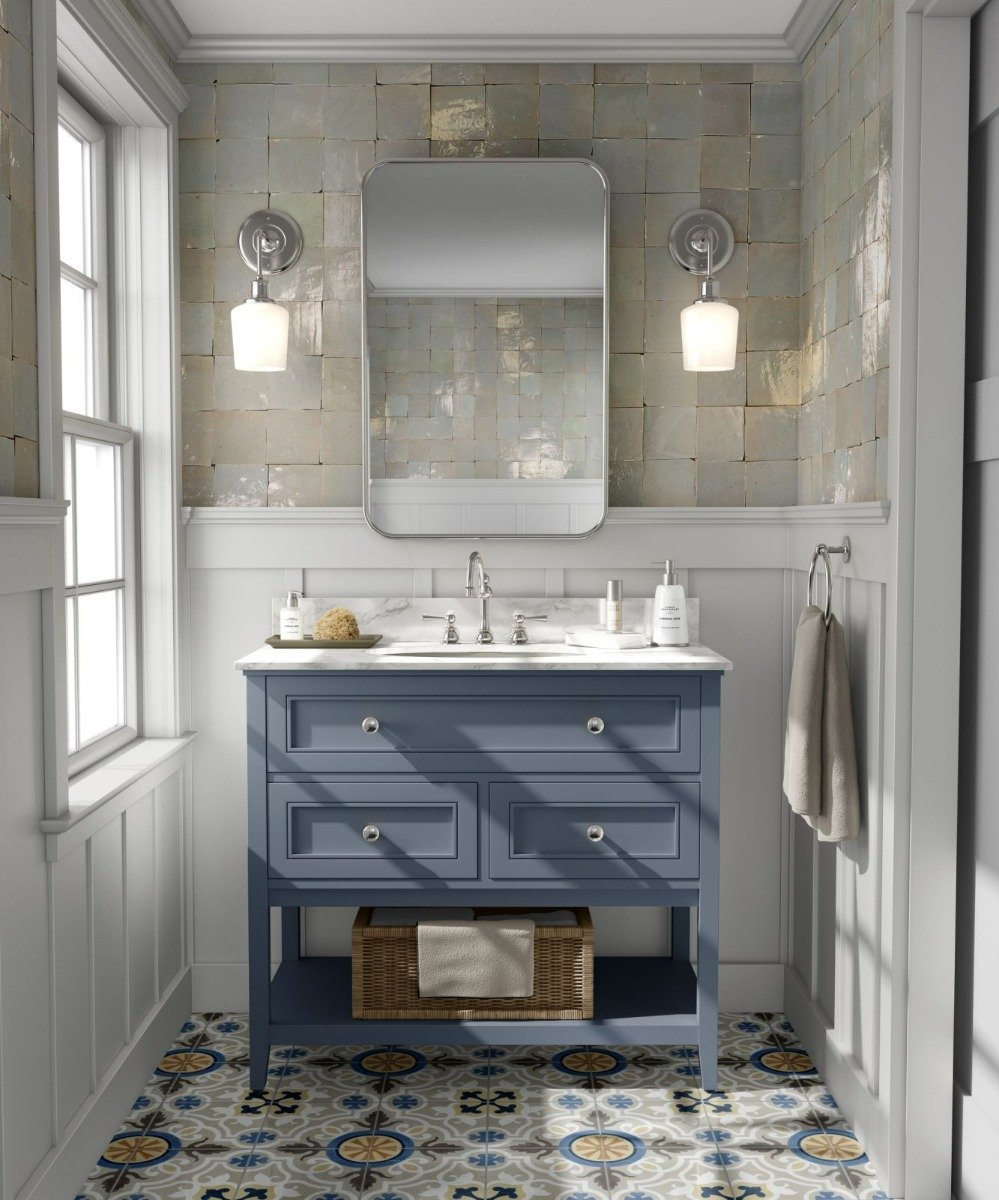 We love rooms that combine warm neutrals and calming blues. Pictured in this bathroom is our Zellige tile in Iceberg. The floor tile is our Vienna Frost.
How to Install Zellige Tile
Zellige tiles require skill and experience to install correctly, so consulting with a professional is recommended.
Download our Zellige Installation Tips!
Having imbued a sense of luxury and artistry in homes, religious buildings, and other public spaces across the centuries, Zellige tiles are an ideal choice for anyone who appreciates fine craftsmanship and unique art forms. How can Villa Lagoon Tile help you bring this unique style to life for your project?