If your project called for the Caribbean Collection patterns or colors, please contact us to discuss your best alternatives.
While we maintain this page as an archive, we have suspended the use of this studio.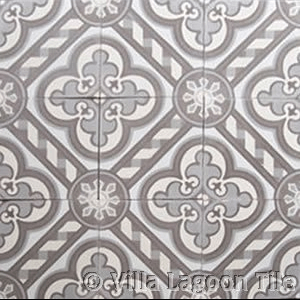 Cathedral tile-historic reproduction tile
This beautiful tile was formerly a part of our in-stock selection, but is always available as custom tile in these or any of the Caribbean Palette colors.
*** Custom Shade of Soft Brown
his pattern actually requires two different tiles, and can be seen on the floor of Houston's popular Gringo's Mexican Kitchen. These tile are available as custom tiles in these or any of the Caribbean palette colors.
Size - 8" x 8" - 10" x 10
Old Style Cement Cuban Tile Free-form Patterns
These old world styles of cement tile are the same designs that you often see in antique Cuban tile. You can choose any color combinations you would like. Imagine the possibilities. These tile are custom made to order. You can go tone-on-tone or create a wild hot-color splash using any of our many colors. We can make these tiles in 8", 10" or Hexagonal.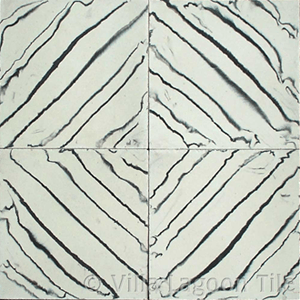 See old style Cuban tile in Key West
El Patio is a 30 room motel designed in the 1950's Art Deco style, with two levels surrounding a lush, tropical garden and fountain on the Atlantic side of Old Town Key West, two blocks from the beach and three blocks from world famous Duval Street.
Steps & Trim Tile for Bathrooms and Baseboards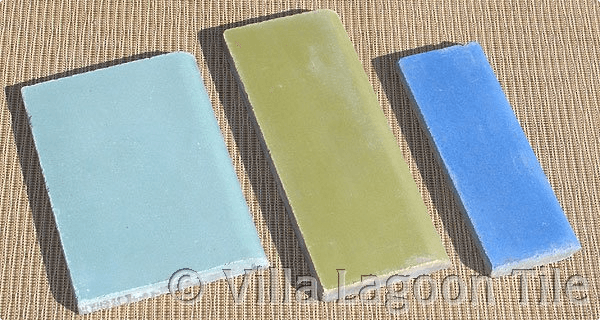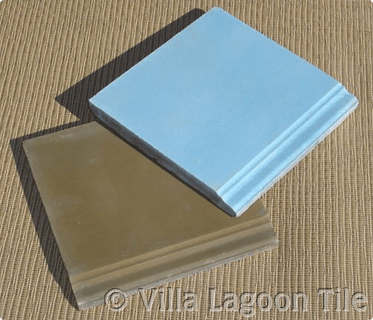 Above is shown plain Bull Nose tile and Skirting baseboard tiles
The plain baseboard is available in these sizes

We can also produce STEPS in all colors which are 10" x 12"deep and 8" x 12"deep
Caribbean Collection Textured Relief "Tocho" Cement Tiles
Pavers for Walkways, Pools, Patios, Driveways, etc.
Tired of that concrete grey color for your walkways? Pool decks? Privacy walls? Check out these options!!
Villa Lagoon Tile offers a beautiful selection of textured relief cement tiles that are perfect for use around pools and hottubs or as walkways, patio coverings and privacy walls.
You can choose from any of the Caribbean Collection Palette colors... Imagine the possibilities!! Use solid colors to create a path or mix it up and use complimentary colors to highlight and brighten up your home's exterior walkways or porches.
The tiles also make fabulous walls, such as on a privacy wall around your pool or poolhouse. Around your hottub, Wow!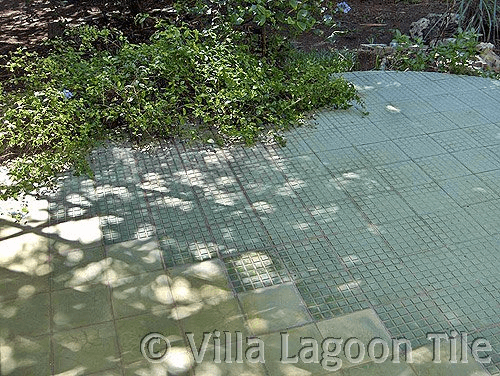 Have your driveway merge into your patio areas for large areas for entertaining.