"Caprice" Spanish Cement Tile
Custom
Contact us for special-order pricing and lead time.
Volume and Trade Discounts Available
Our original "Caprice" cement tile design was created in a very traditional cement tile style. The field is comprised of alternating quatrefoils and spear-point crosses, common to both Spanish and French cement tile designs. Additional floral and organic accents complete the pattern.
Size - 8" Square
Coverage - 2.3 tiles per SF
Inspiration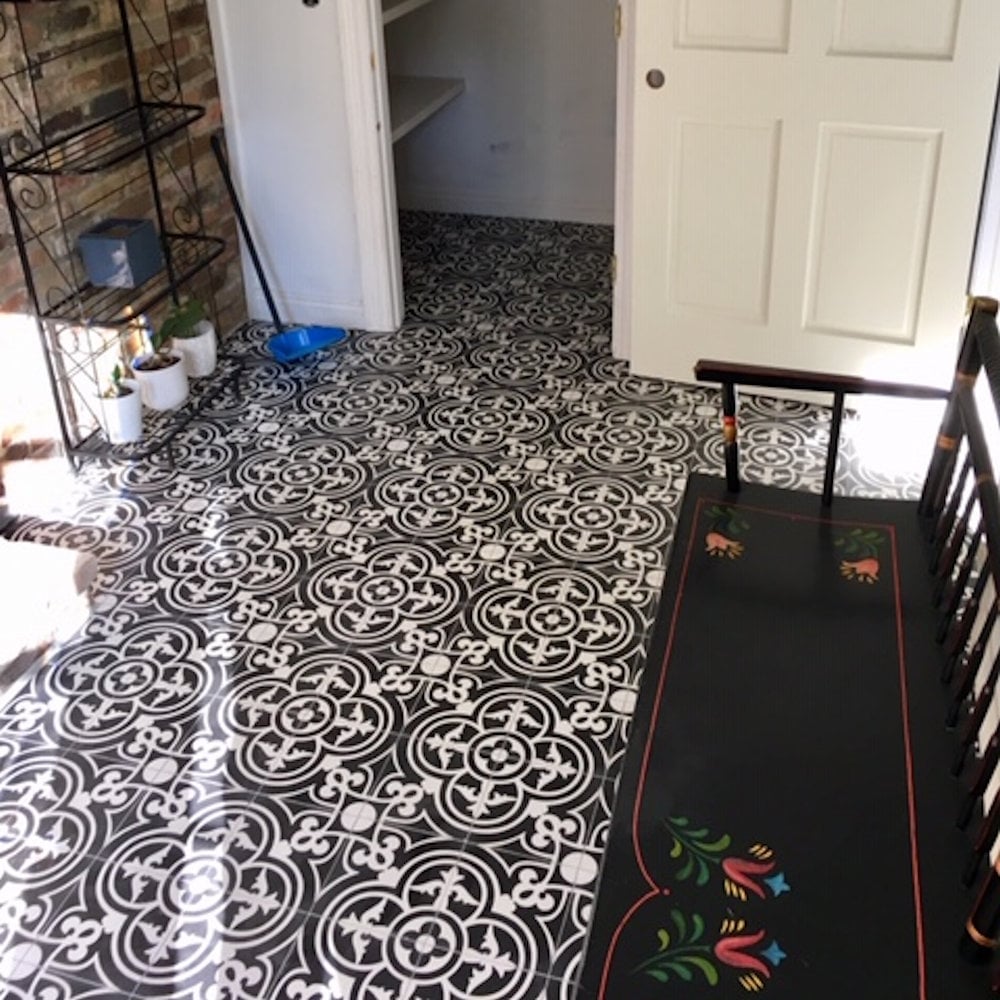 Caprice Black and White Evening Floor
Caprice Black and White Evening Floor
Caprice Black and White Evening Mudroom
Caprice Black and White Evening Mudroom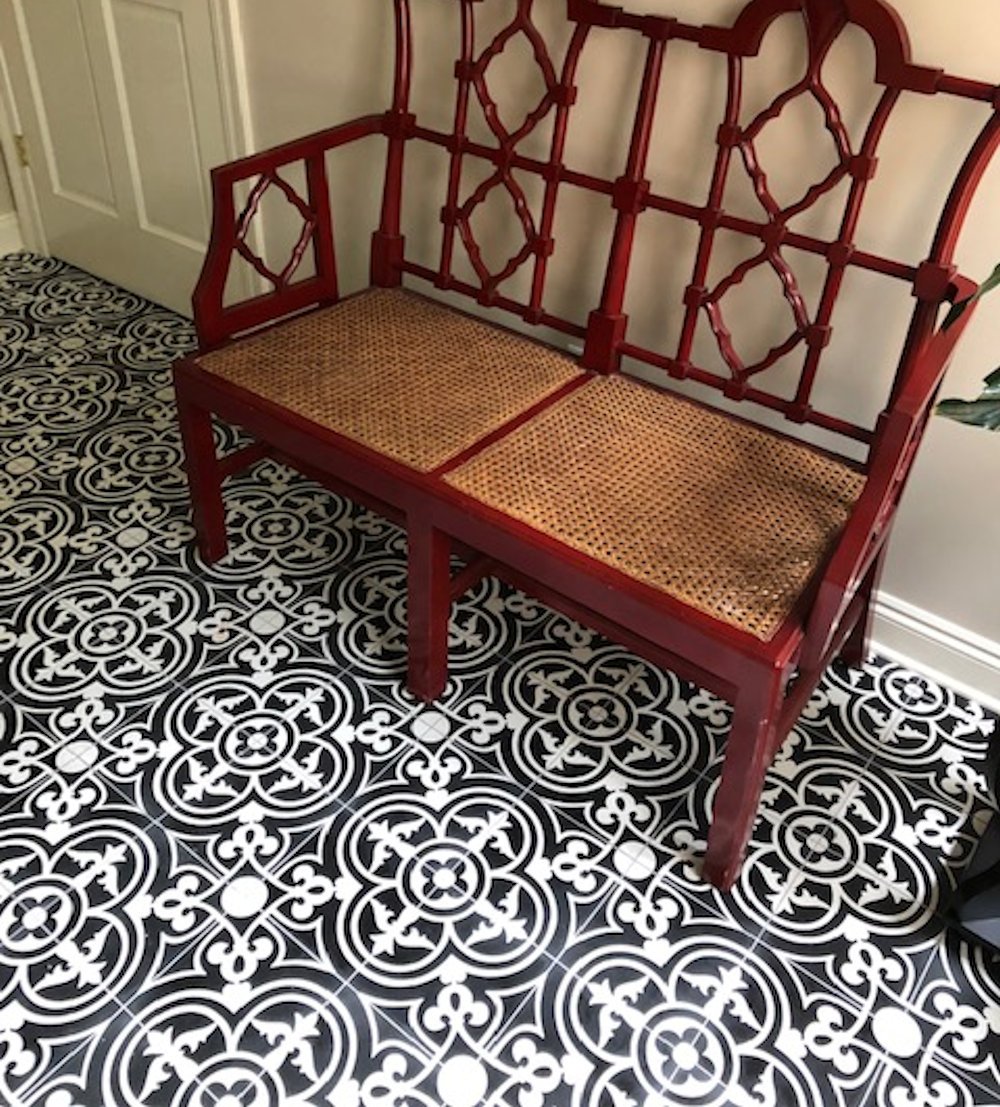 Caprice Black and White Evening Mudroom
Caprice Black and White Evening Mudroom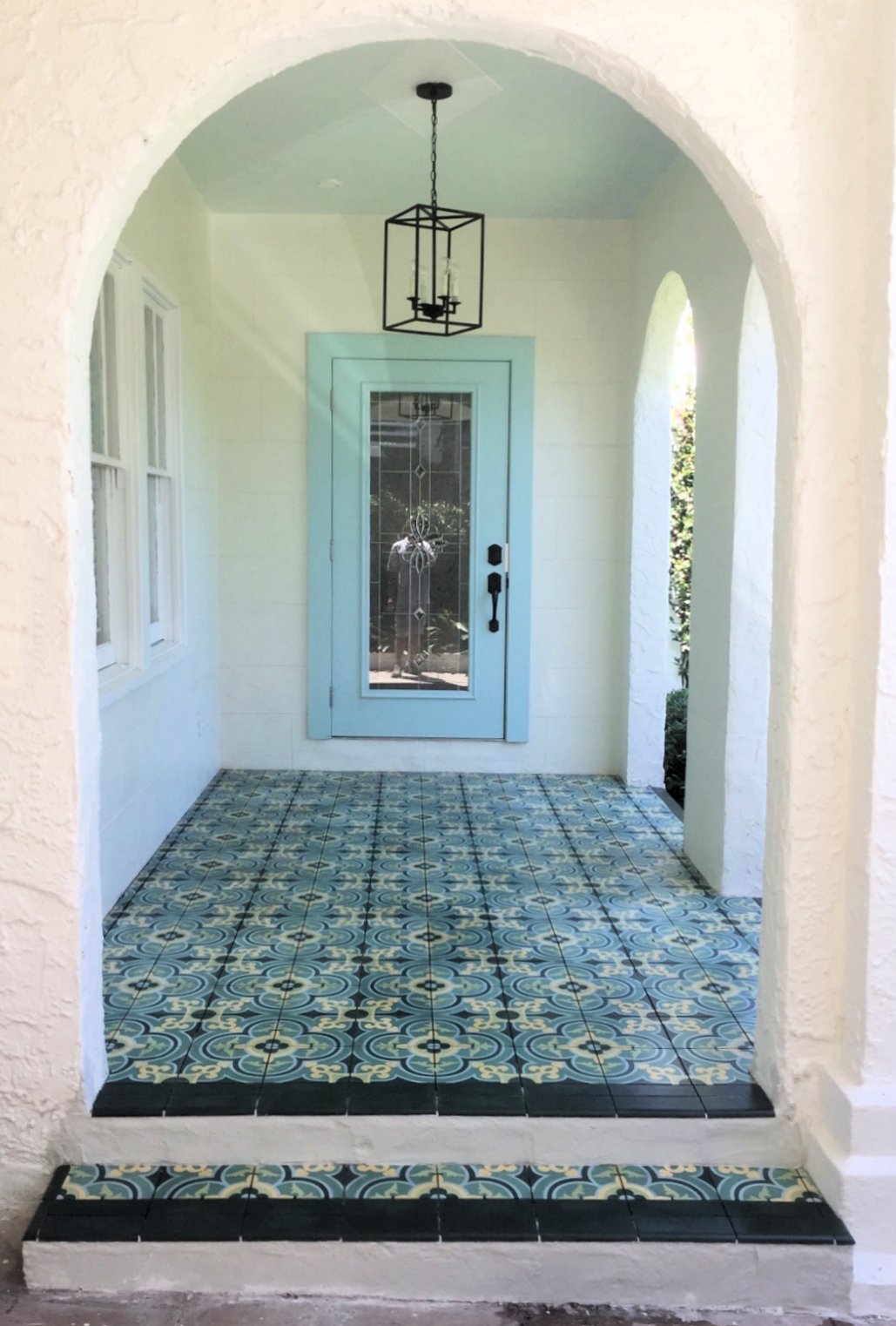 Caprice Grove Entry Porch
Caprice Grove Entry Porch Floor by Accent Floors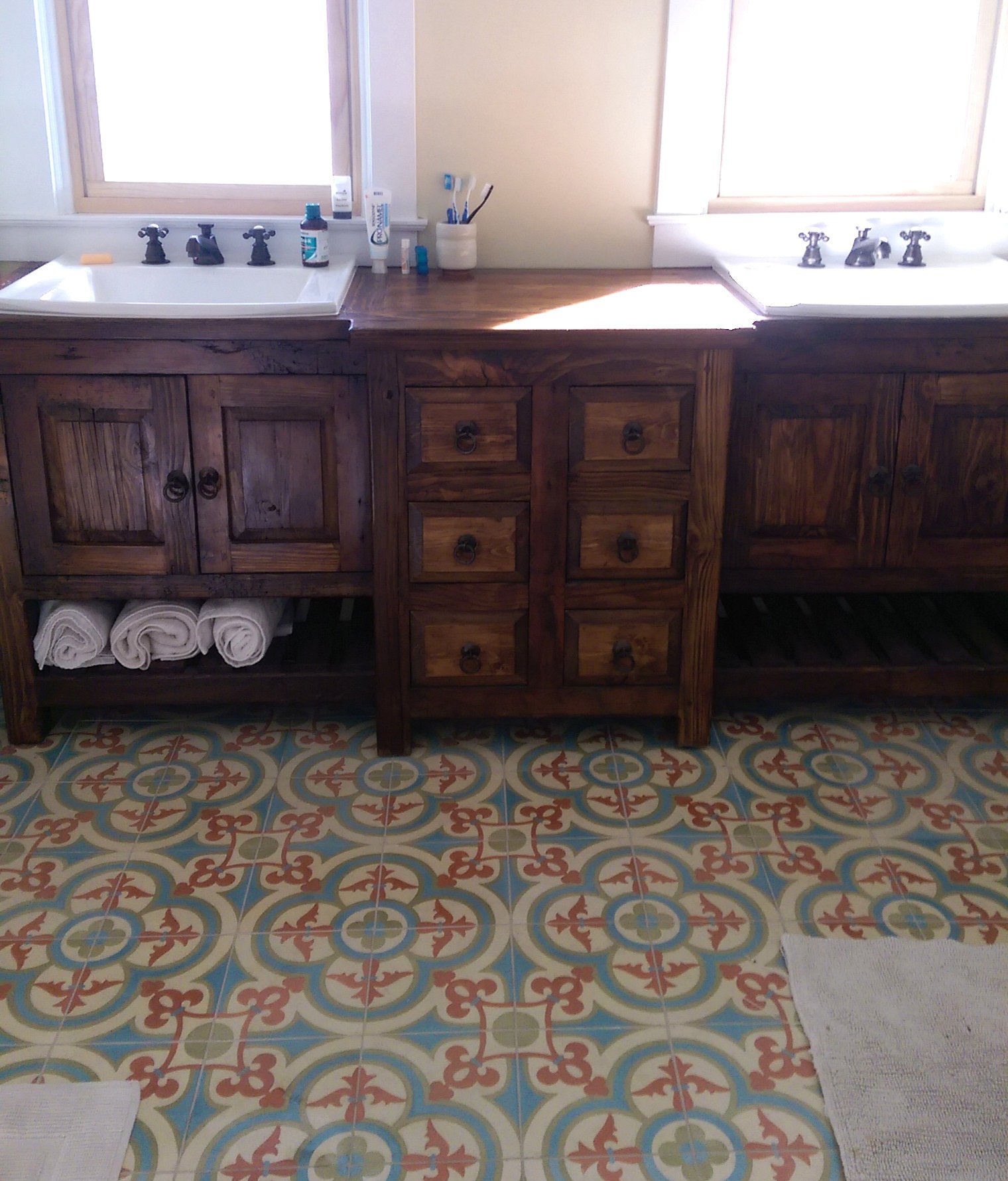 Caprice June Bathroom Floor
Caprice June Bathroom Floor
Jimmy Changas Pearland Entance
Caprice Sebring Entry Floor Bordered by Solid Royal Blue and Mixed Aqua Hex
Jimmy Changas Pearland Entrance
Caprice Sebring Entry Floor Bordered by Solid Royal Blue and Mixed Aqua Hex
Jimmy Changas Pearland Entance
Caprice Sebring Entry Floor Bordered by Solid Royal Blue and Mixed Aqua Hex
Caprice Spice and Accordion Border Exterior Rug
Caprice Spice and Accordion Border Exterior Rug
Caprice Summer and Solid Picholine Floor
Caprice Summer and Solid Picholine Floor
Caprice Summer and Solid Picholine Floor
Caprice Summer and Solid Picholine Floor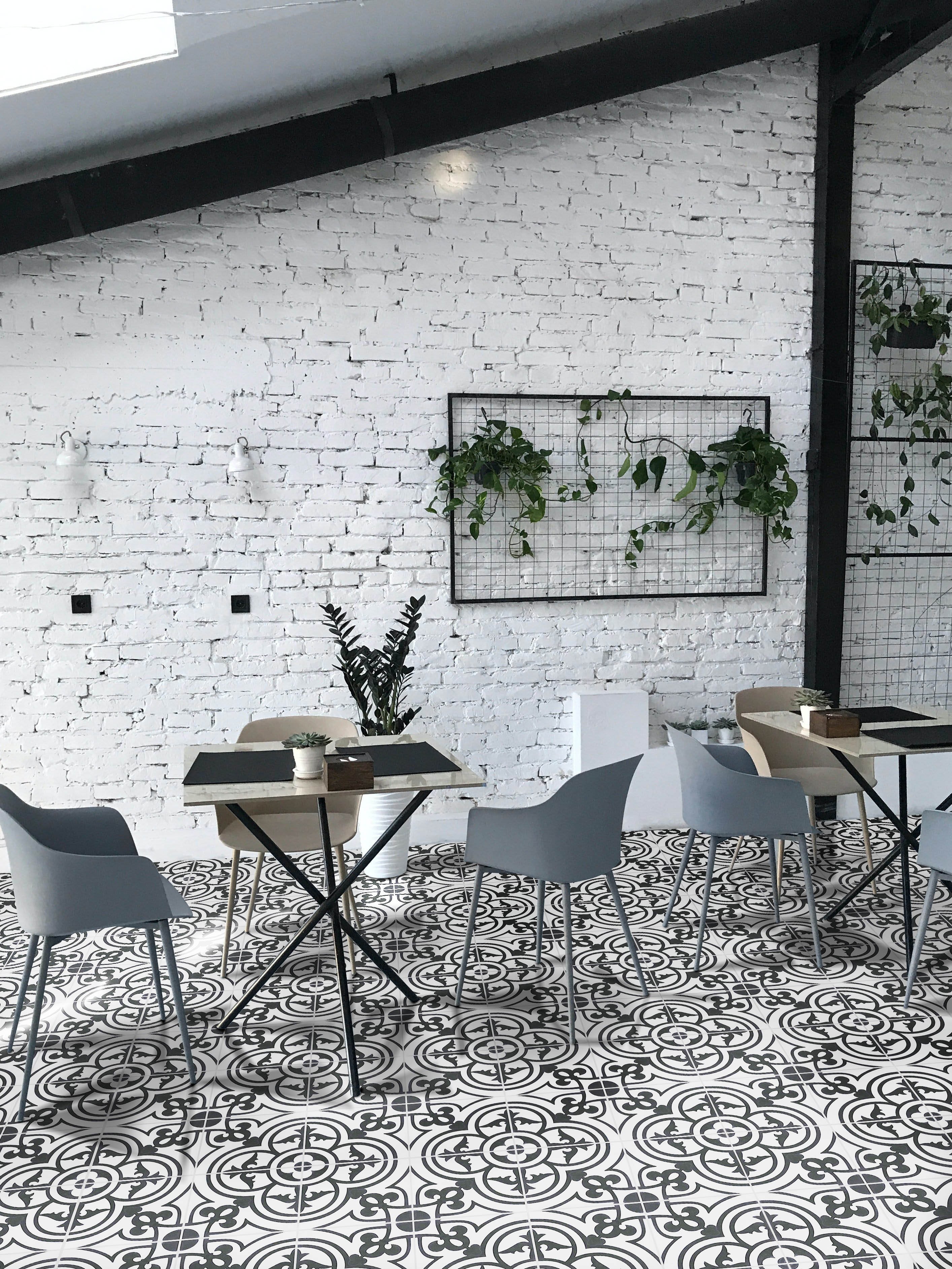 Caprice Black and White Morning
Caprice Black and White Morning