"Gypsy" Floral Cement Tile
Custom
Contact us for special-order pricing and lead time.
Volume and Trade Discounts Available
This Lundy P. Wilder original pattern plays on some traditional motifs in encaustic cement tile. Floral vines intertwine around crosses and shields, with other patterns emerging such as hearts and diamonds. It is most commonly produced as a two-tone tile, but don't let that limit your imagination!
Size - 8" Square
Coverage - 2.3 tiles per SF
Inspiration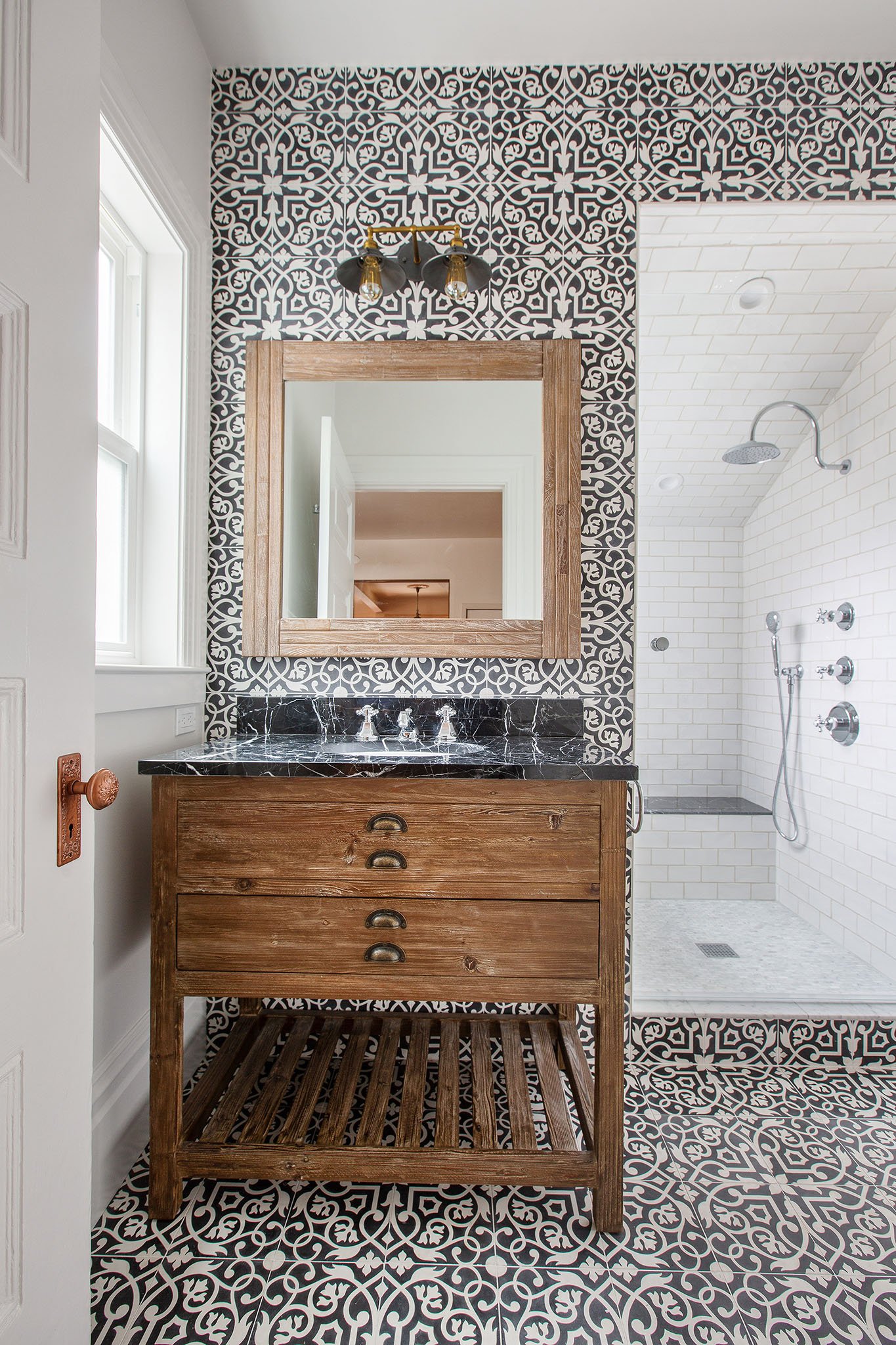 Gypsy Black and White Bathroom Designed by Centoni
Gypsy Black and White Bathroom Designed by Centoni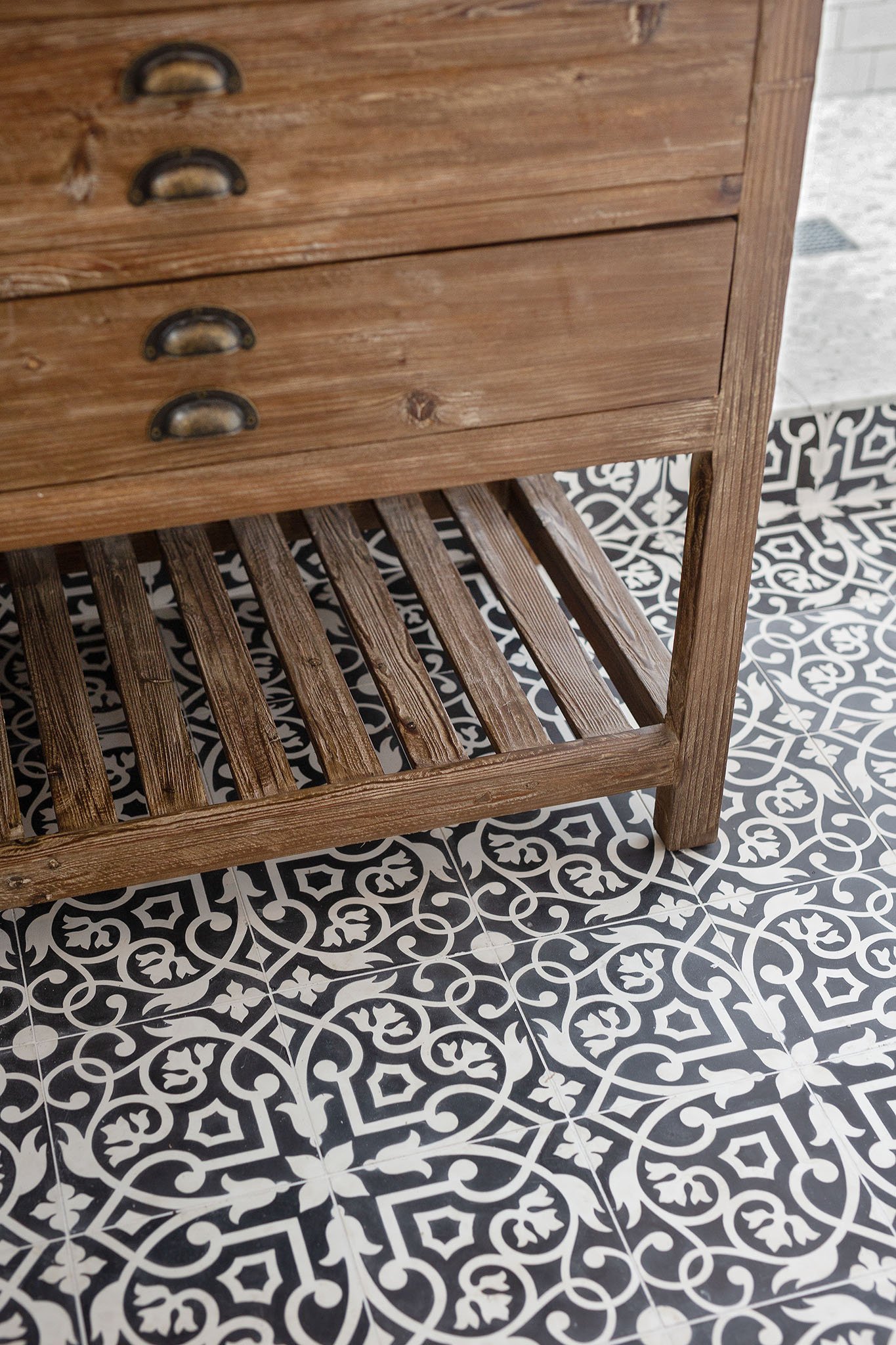 Gypsy Black and White Bathroom Designed by Centoni
Gypsy Black and White Bathroom Designed by Centoni