"Mixed Hex" Geometric Cement Tile
Custom
Contact us for special-order pricing and lead time.
Volume and Trade Discounts Available
Mixed Hex Cement Tile, from Villa Lagoon Tile. Several pre-selected mixes including "Mixed Gray Hex" and "Mixed Aqua Hex" have been very popular for "grab it and go" designing. Plug and play, or use them as a starting point for your own mix of colors!
Inspiration
Terra Restaurant with Mixed Gray Hexagon
Terra Restaurant with Mixed Gray Hexagon
Goodland Hotel with mixed gray hexagon
Goodland Hotel with mixed gray hexagon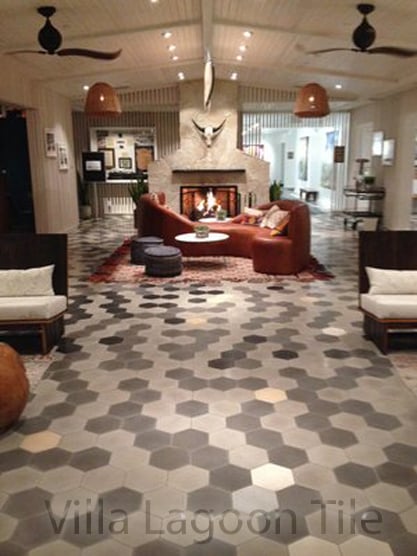 Goodland Hotel - Mixed Gray Hexagon
Goodland Hotel - Mixed Gray Hexagon
Mixed Gray Hex Hall's Walking Way
Hall's Walking Way with Mixed Gray Hex Cement tiles
Mixed Aqua Hex
Solid Mixed Aqua Hex Cement Tile