"Katie" Floral Cement Tile
Custom
Contact us for special-order pricing and lead time.
Volume and Trade Discounts Available
This production features our cement tile pattern "Katie" — our own modification of a classic motif, at the request of Tom Scheerer's design team. This pattern features your basic quatrefoil, surrounded by a lattice, with matching squares inside.
Size - 8" Square
Coverage - 2.3 tiles per SF
Inspiration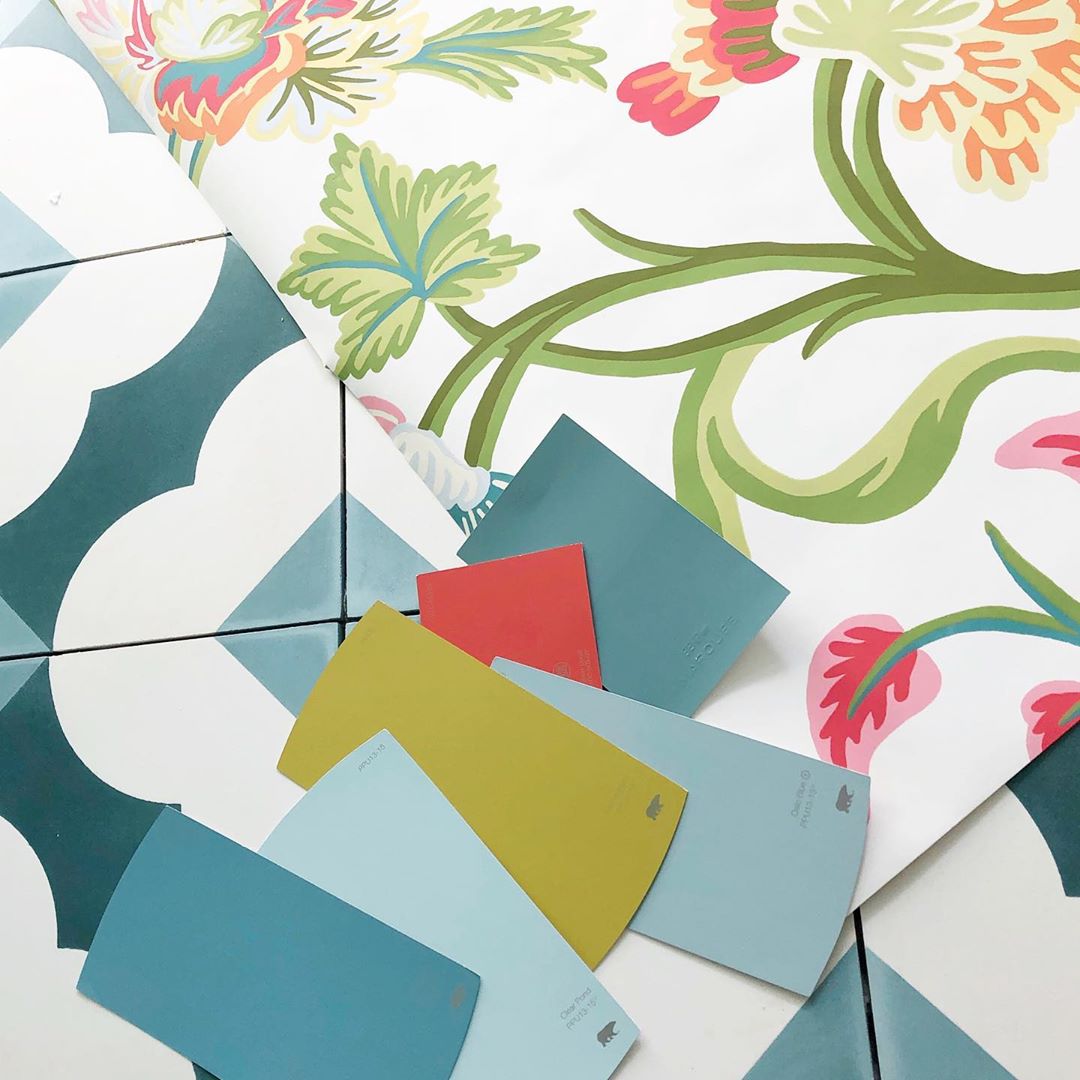 Camilla Pavone - Effortless Style Bathroom Design
Katie Velvet Sky Cement Tile. Camilla Pavone - Effortless Style Bathroom Design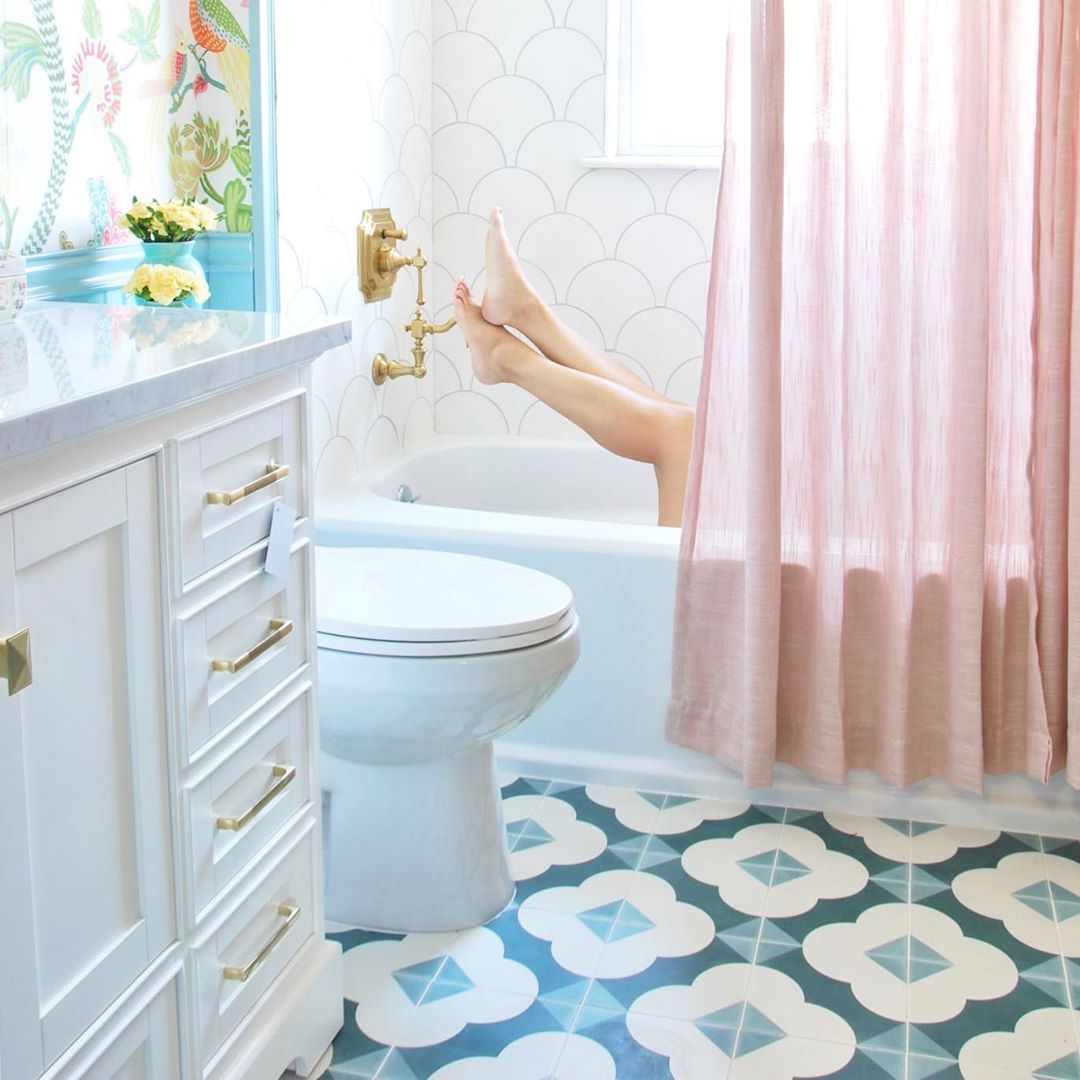 Camilla Pavone - Effortless Style Bathroom Design
Katie Velvet Sky Cement Tile Floor and Solid White Fishscale Wall. Camilla Pavone - Effortless Style Bathroom Design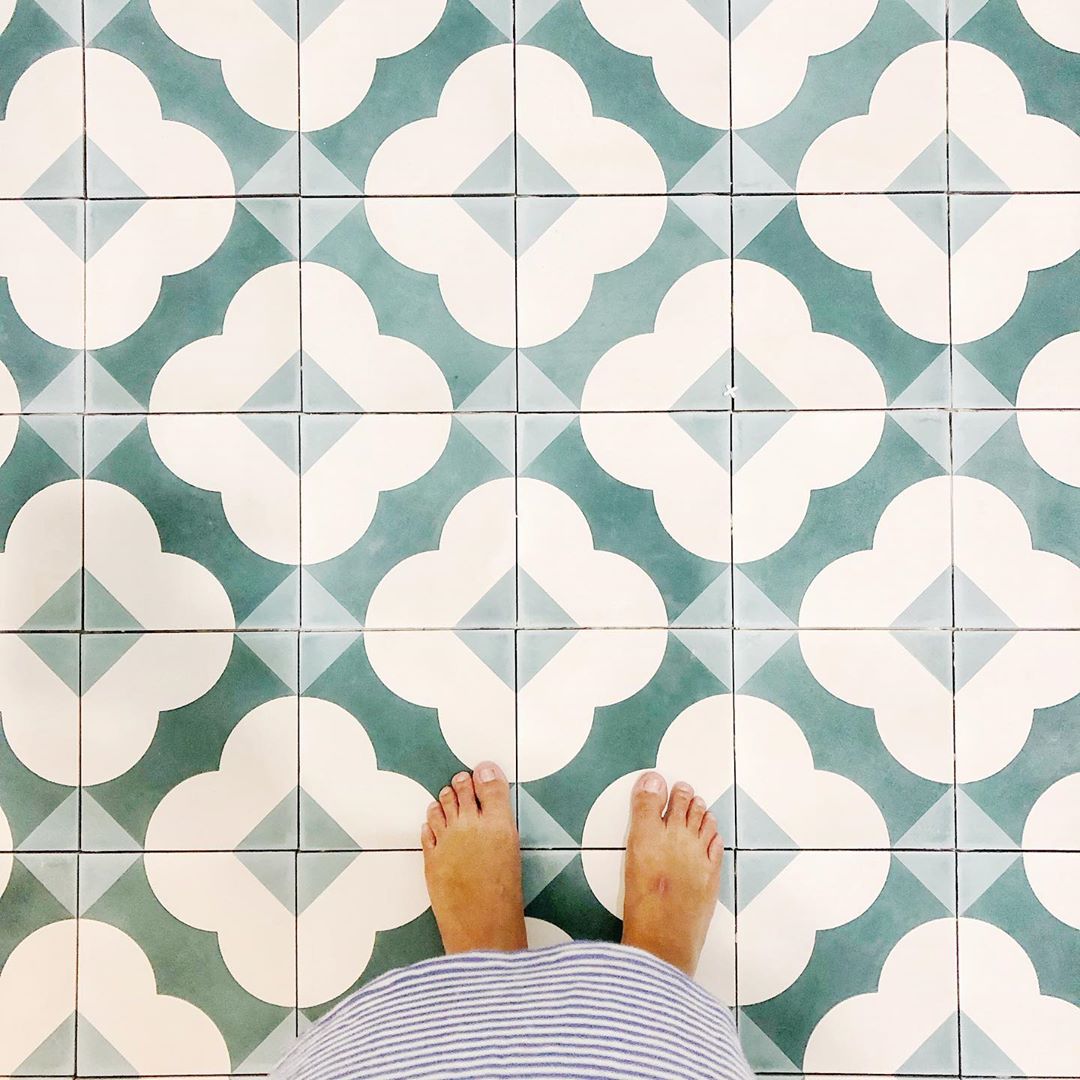 Camilla Pavone - Effortless Style Bathroom Design
Katie Velvet Sky Cement Tile Floor Camilla Pavone - Effortless Style Bathroom Design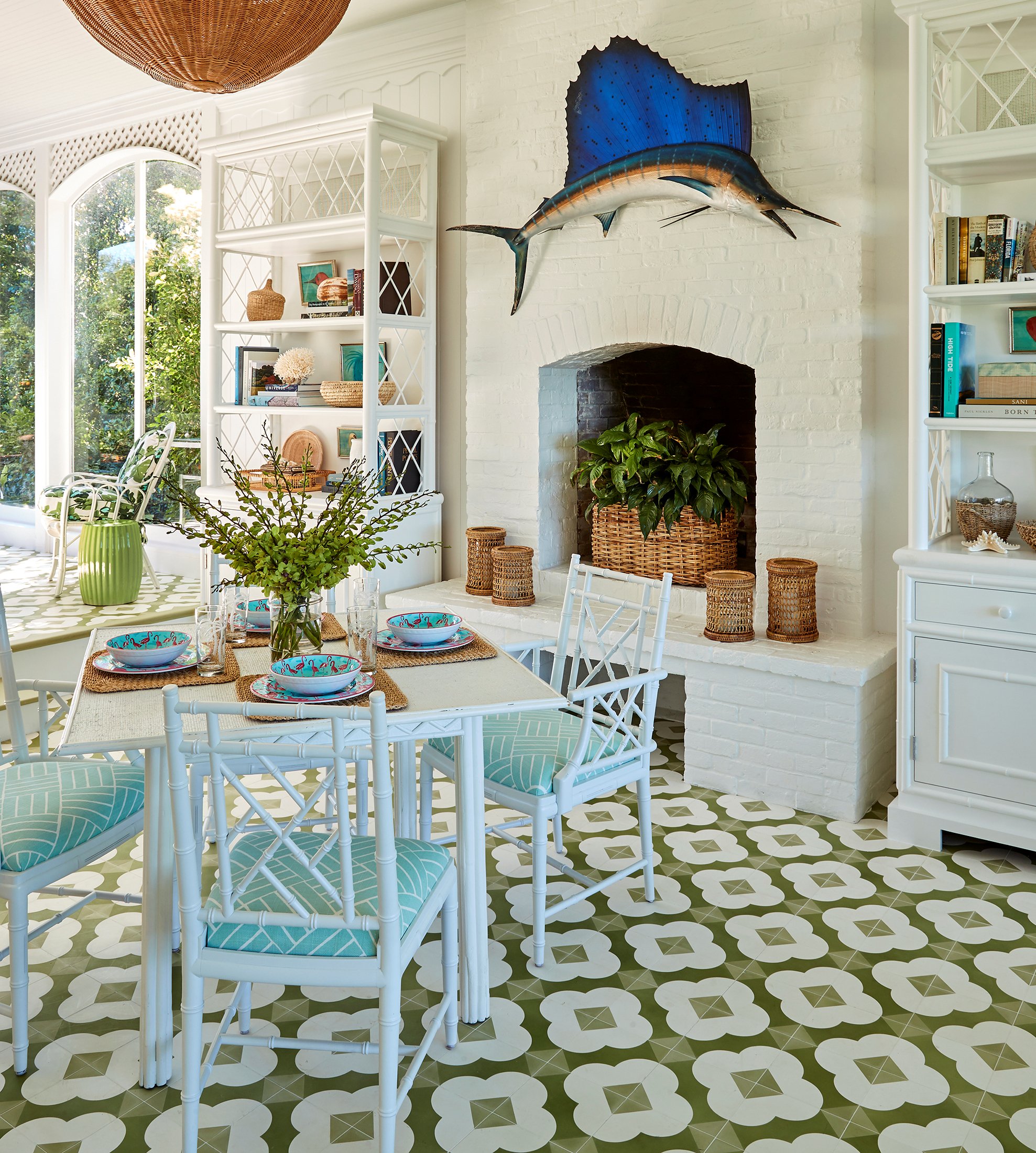 Katie Fresco Cement Tile Floor
Duck's Nest Cottage, Palm Beach, FL. Interior Designer Phoebe Howard, Photograph by Noe DeWitt