"Michael" Trellis Cement Tile
Custom
Contact us for special-order pricing and lead time.
Volume and Trade Discounts Available
This original Villa Lagoon Tile cement tile pattern was custom created to match a client's needs. We combined several traditional cement tile elements to create a new cement tile in the classic style. Outlined trellises weave through each other, creating barbed quatrefoils, circles, and squares.
Size - 8" Square
Coverage - 2.3 tiles per SF
Inspiration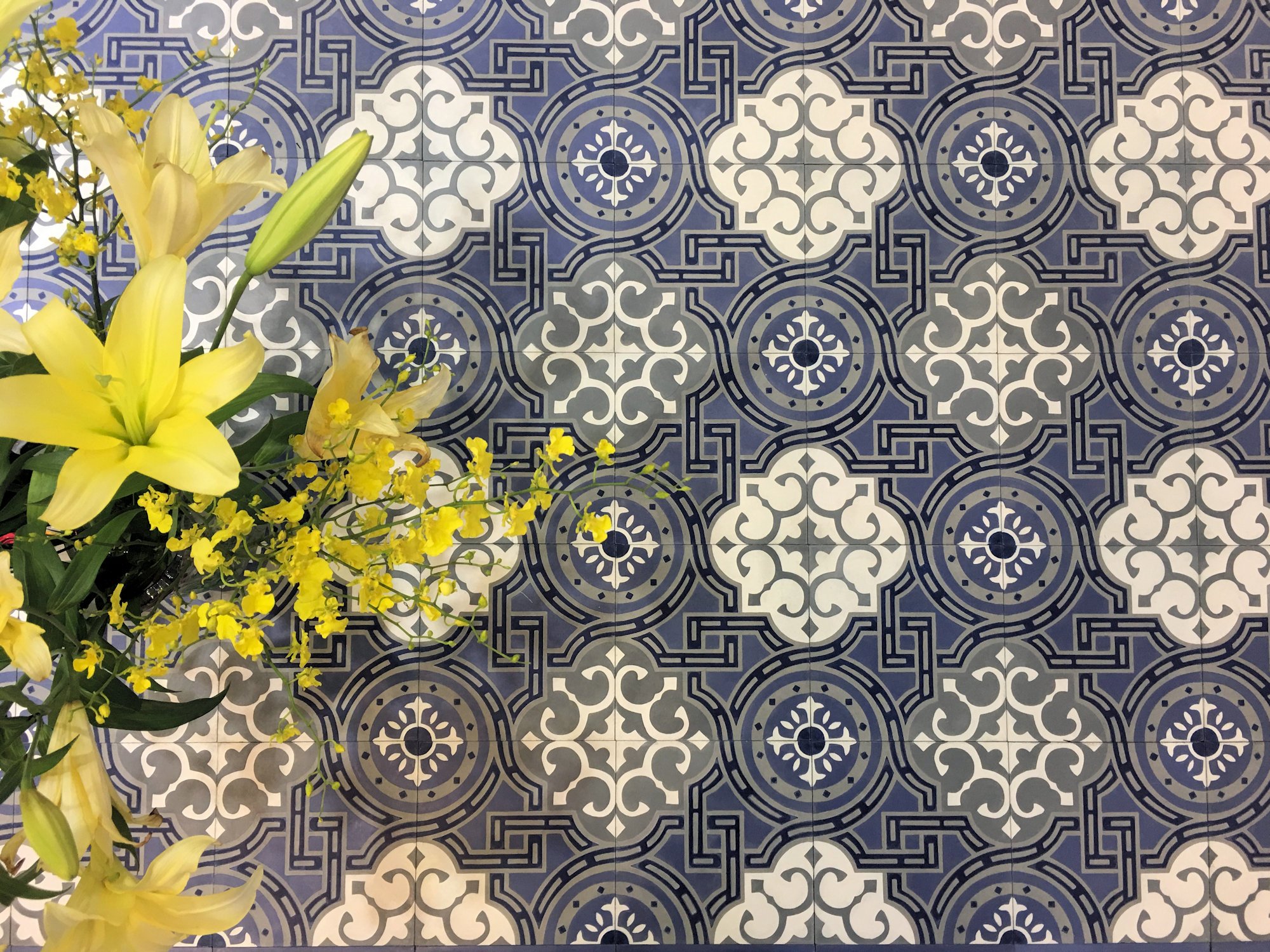 Michael Glacier Floor
Michael Glacier Floor